Apple's iPod continues to lead an ever-shrinking market of portable media players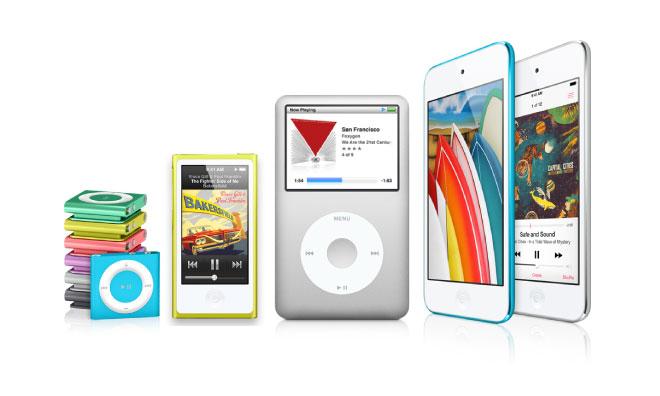 For the dwindling segment of consumers who are either not interested in having an app ecosystem on their music player or for whom raw capacity is the paramount concern, the iPod remains the overwhelming favorite, according to new data provided to AppleInsider.
Apple commands a staggering 72 percent of the market for standalone music players, NPD research analyst Benjamin Arnold recently told AppleInsider, though the overall size of that market continues to contract amidst cannibalization from smartphones — Â the last twelve months alone have seen it shrink by 33 percent.
Cupertino, Calif.-based Apple has never been afraid of reducing demand for one of its devices by creating demand for another, an attitude that permeates the company's executive ranks. Former Chief Executive Steve Jobs was famously quoted as saying, "if we don't cannibalize ourselves, someone else will."
As early as 2009, the company indicated that it knew iPhone growth would come at the expense of the traditional iPod business, and Arnold believes the latest iPhones are encroaching even further on one of the flash memory-based iPods' traditional strongholds: exercise.
The mid-range iPhone 5c boasts a tougher polycarbonate shell, and the new M7 motion coprocessor in the flagship iPhone 5s adds the ability to accurately capture an enormous amount of data when working out — both attractive updates for fitness buffs looking to trim the number of devices they are forced to care for. That said, the iPod lineup does retain some advantages over its communications-based siblings.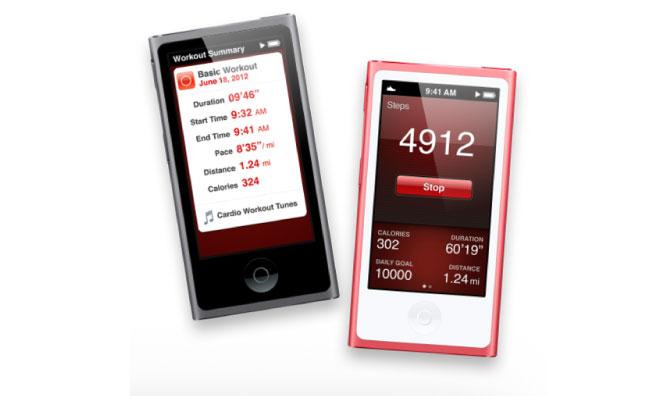 iPods are much smaller and lighter than iPhones — Â the iPod nano weighs less than one third as much as the iPhone 5s and is half its physical size. An iPod-related accident also presents a significantly less daunting financial blow, with the iPod shuffle coming in at just $49, versus $549 for an unsubsidized iPhone 5c.
The fitness market, then, may represent the floor for Apple's more diminutive music players. Arnold says a recent growth spurt in fitness-oriented headphones — Â even traditionally high-end audio firm Bose now makes a "sport" set — Â is a sign that the market is alive and well, and it may be large enough to feed both the iPod and iPhone machines.
As for the iPod classic, the only remaining hard disk-based iPod soldiers on despite not having seen an update since 2009. Though whispers of its demise multiply each time it is passed over for a refresh, Arnold believes the growing high-quality audio trend may trigger the device's resurgence as an attractive option for audiophiles.The iPod classic could experience a resurgence thanks to the new high-quality audio trend, NPD believes.
Lossless, high-quality tracks require considerably larger swaths of storage real estate than their MP3- or AAC-encoded brethren. Even the Apple Lossless codec, a compressed lossless format, often produces files that are four to five times as large as standard MP3s. A typical AAC-encoded track purchased from iTunes is around 7 megabytes in size, where as its Apple Lossless-encoded equivalent would hover near 30 megabytes.
The iPod classic's 160 gigabyte capacity is nearly 3 times that of the iPhone's largest 64 gigabyte configuration. Even if Apple doubled the iPhone's memory to 128 gigabytes, which some believe could happen in the handset's next iteration, music would still compete for space with apps, photos, videos, and other documents.