Apple's new Mac Pro a better value than the sum of its parts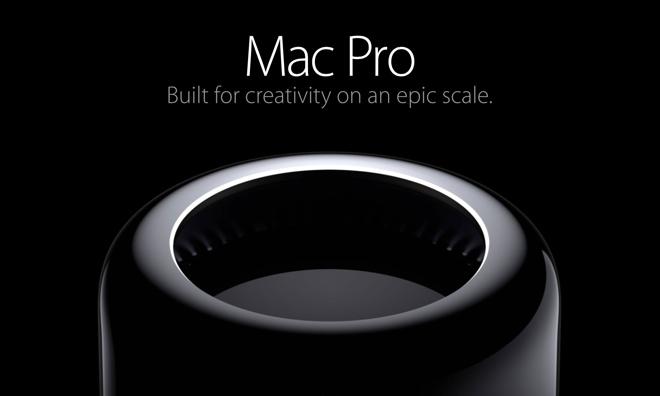 The first indication that Apple's sleek, cylindrical Mac Pro is meant for professionals — Â other than its name — Â is its high cost. AppleInsider assembled a comparable Windows-based system to see just how much value Apple squeezed into its new desktop.
For the purposes of this exercise, we used current prices at a large, nationwide internet retailer well respected by do-it-yourself PC builders. We targeted the new Mac Pro's most tricked-out arrangement, a $9,599 configuration:
2.7GHz 12-core Intel Xeon E5 with 30MB of L3 cache
64GB (4x16GB) of 1866MHz DDR3 ECC
1TB PCIe-based flash storage
Dual AMD FirePro D700 GPUs with 6GB of GDDR5 VRAM each

To house the machine, we chose one of the highest-rated ATX-compatible cases available, Lian Li's stalwart PC-7B for $89.99. Lian Li's minimalist brushed aluminum towers have been staples of the build-it-yourself community for years and are about as close as the PC aftermarket gets to Apple's design aesthetic.
The PC-7B is a barebones chassis and does not come bundled with a power supply, so we added Corsair's CMPSU-650TX 650-watt CrossFire-ready unit for another $89.99. The 650TX provides enough juice to run both of the power-hungry GPUs as well as Intel's latest and greatest.
Driving the displays in our hypothetical rig are two AMD FirePro W9000 GPUs at $3,399.99 each. They match the Mac Pro's cards on spec with 6GB of GDDR5 memory and 264Gbps memory bandwidth, though it is difficult to say exactly how well they mimic Apple's heavily customized units.
The two AMD FirePro cards alone cost nearly $7,000 when purchased at retailWhen it comes to the CPU, we can duplicate the Mac Pro precisely. Intel's Xeon E5-2697 Ivy Bridge chip is at the heart of Apple's new professional desktop, and the processor's 12 22-nanometer processing cores hit our shopping cart at $2,749.99.
Storage is one area where Apple has a leg up on the do-it-yourself crowd, as the handful of PCI Express-based drives on the market command astronomical prices. OCZ's soon-to-be-discontinued RevoDrive 3 X2 series is the current king of the hill and a 960 gigabyte model would set us back approximately $3,000 — Â if we could actually find one for sale.
We turned to Kingston Technology for their 16-gigabyte, ECC-registered DDR3 1866 RAM modules. At $209.99 each, the 64 gigabytes required to reach parity with the Mac Pro's configuration costs us $839.96.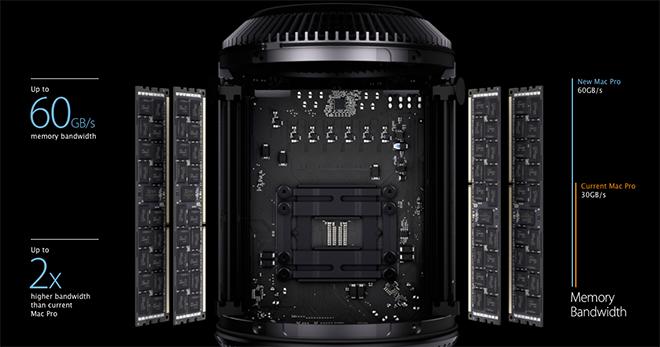 To tie the beast together, our motherboard needs to sport a Xeon-compatible LGA 2011 socket, support for 1866MHz DDR3 RAM, and enough PCI Express slots for the two video cards and our solid state storage. We went with Asus's Z9PE-D8 board, which also brings USB 3.0 and FireWire connectivity for $539.99. We would have chosen one of Asus's Thunderbolt-equipped offerings, but the company does not make Xeon-compatible versions of those boards.
Since a computer is just a toaster without its operating system, we added a Windows 8.1 Pro license that set us back $199.99.
Without considering shipping costs, assembly time, or additional complications that may arise from cooling the machine, it would cost just over $14,300 to replicate Apple's new Mac Pro spec-for-spec.
For that substantial premium, we lose several of the Mac Pro's tentpole features —  notably Thunderbolt connectivity —  and increase the computer's size by nearly 300 percent. We would also forfeit the significant intangible addition of Apple's AppleCare warranty service.
All in all, it appears that the new Mac Pro's startling sticker price belies the exceptional value underneath.