Apple not expecting new Mac Pro to be available in-store until at least March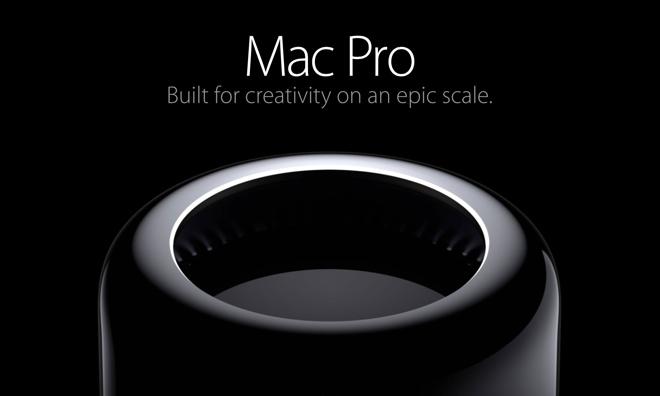 Production of Apple's new professional desktop is said to be heavily constrained, with representatives indicating that the company's retail stores will not stock the machine until at least March.
Business sales staff at Apple Australia have been instructed to point customers looking to order a new Mac Pro toward Apple's online store, according to a report from Electronista. Default configurations purchased today would not be scheduled to ship until February, while customized units could take even longer, depending on the components chosen.
The all-new Mac Pro, featuring a sleek cylindrical design and next-generation architecture, was announced in October for a December launch. Apple began accepting preorders on Dec. 18, and shipping commenced one week later.
Some customers who ordered base-model Mac Pro units received their machines as early as Christmas Eve, while many others — Â including those who opted for one of the Mac Pro's 200 custom configurations — Â are still waiting.
Journalists given review units from Apple have been effusive in their praise of the tower's industrial design and processing power, despite a dearth of software designed to take advantage of the new Mac Pro's dual-GPU design. Anandtech's well-regarded Anand Lal Shimpi, for instance, found the machine to be "the first desktop in a very long time that I want very close to me."
Apple has chosen to manufacture the updated Mac Pro in a new Austin, Texas facility, a return to the company's roots whose ramp-up may be contributing to the supply constraints. The Cupertino, Calif.-based company made Macs in the U.S. until 2004, when its last stateside manufacturing plant closed its doors.
For now, while Apple's own online store doesn't advertise availability of the Mac Pro until February, major resellers such as Best Buy are advertising their own stock. The entry-level $2,999.999 model is listed to ship in just one day, while store pickup is available in five to seven days.
The same goes for the 6-core $3,999.99 model at Best Buy, which is also advertised to ship from the resellers warehouse in one business day, or arrive at the nearest retail store for pickup in less than a week.