Apple's Cook 'incredibly optimistic' as China Mobile iPhone orders in multi-millions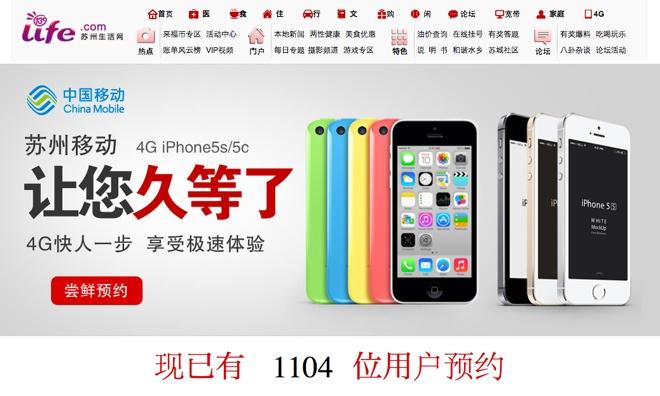 According to China Mobile Chairman Xi Guohua, demand for the carrier's iPhone looks to be strong as orders are already in the multi-millions, prompting Apple CEO Tim Cook to say he is "incredibly optimistic" about the new partnership.
Speaking to The Wall Street Journal, Cook was expectedly upbeat about the deal with China Mobile, which will put Apple's latest iPhone on sale for the first time starting this Friday.
"We've gotten to know each other...today is a beginning, and I think there are lots more things our companies can do together in the future," Cook said.
The Apple chief alluded to future cooperation with the world's largest wireless carrier, but did not identify specific plans. It is likely that the company will introduce cellular-capable iPads as it has done on other partner carriers' networks.
In the near-term, Apple may look to make its iPhone more affordable, and therefore more attractive, for Chinese consumers. iPhone pricing has been a sticking point in emerging markets, though Apple has instituted measures like payment plans to help overcome up-front costs. It seems that a lower-end model is not in the cards, however, as Cook toed the company line of "quality over quantity."
"Apple has always been about making the best products, not the most products, so that's always our North Star and that's not going to change ever," Cook said.
Analysts view the China Mobile deal as a huge win for Apple as the iPhone could address hundreds of millions of customers on the carrier's newly deployed 4G TD-LTE network. The topic is thought to be a main focus for investors during Apple's next quarterly earnings call slated for Jan. 27.
It was reported on Monday that Foxconn had shipped an initial batch of 1.4 million iPhone 5s handsets to China Mobile to cover January sales. Demand is still largely unknown, though a more concrete outlook should solidify after the first few days of sales.