Foxconn reportedly ships nearly 1.5M iPhone 5s units for China Mobile launch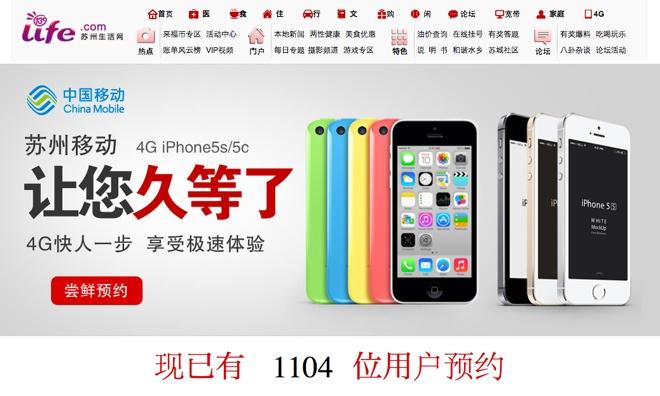 In a possible indication of preorder demand for a China Mobile iPhone 5s, Apple partner supplier Foxconn has reportedly sent more than one million handsets to the world's largest carrier ahead of its launch of the device this Friday.
Citing people familiar with the matter, The Wall Street Journal reports China Mobile has taken receipt of roughly 1.4 million iPhone 5s handsets. The carrier has been taking preorders for Apple's flagship iPhone since December and will officially launch the device this Friday.
The source said shipping one million or more iPhones to a single carrier in one month "is substantial," but notes they have no further information regarding demand beyond January. Apple has yet to notify Foxconn of the next shipment's volume, the person said.
It was announced in December that Apple would be selling its smartphone through China Mobile, a hotly anticipated deal many believe will give a significant boost to worldwide iPhone sales. The carrier is reportedly looking to the iPhone to draw current 3G customers to a newly deployed 4G TD-LTE network.
While it is unknown if the purportedly shipped iPhone 5s handsets are accounted for by preorder reservations, the 1.4 million unit figure is in line with analyst projections for 2014. Based on a survey of Chinese consumers taken before the China Mobile announcement, Morgan Stanley Research estimated the deal would generate a minimum of 12 million additional iPhone sales this year.
For context, Apple sold a combined 9 million iPhone 5s and 5c units in three days when the two smartphones launched worldwide in September of 2013.