Wall Street excited about China Mobile's iPhone launch, but Apple's margins will be scrutinized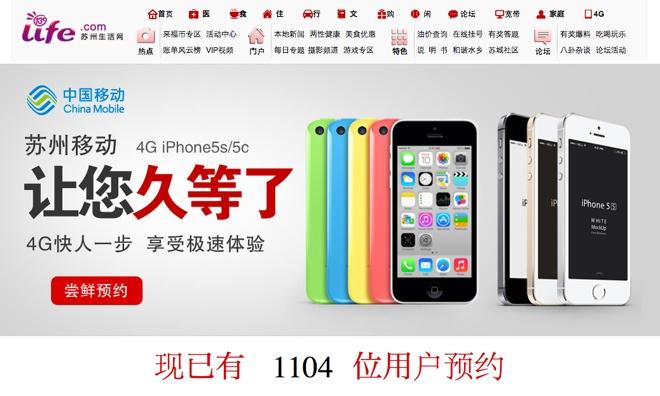 With the iPhone just days away from arriving on China Mobile, analysts' relief at the long-rumored deal's consummation is paired with curiosity about what concessions Apple may have made to strike an accord with the world's largest wireless carrier.
The "details of the agreement (pricing, margin, etc) are unknown and, thus, we believe gross margin bears watching," Wells Fargo's Maynard Um wrote in a Wednesday morning note to investors that was provided to AppleInsider. Whispers of a pairing between Apple and China Mobile date back to 2008, and Um appears to believe the iPhone maker could have ceded ground on financial terms in order to finally secure the contract.
If Apple's margins — Â which the company forecasts to be between 36.5 percent and 37.5 percent for the current fiscal quarter — do decline as a result of the deal, there could be several possible explanations.
Apple may have simply agreed to discount all or a portion of the handsets sold by China Mobile in order to relieve the high cost of subsidizing the devices, a point of contention with other iPhone carriers in the past. Alternatively, the company could have acquiesced to a revenue sharing arrangement, similar to an agreement reached with Chinese search engine Baidu in 2012.
China Mobile's customer base, which generally skews toward a less-affluent demographic, could also opt for the lower-margin iPhone 5c over the more profitable iPhone 5s. Though the cheaper iPhone 5c retails for $100 less than the 5s, it reportedly costs Apple just $25 less to manufacture.
The margin issue aside, Um reiterated his belief that the China Mobile partnership will drive a significant overall boost in unit sales and may help to alleviate the iPhone's typical post-Christmas slump.
Piper Jaffray's Gene Munster, in a similarly-timed missive, expressed renewed confidence in the bank's own predictions after China Mobile Chairman Xi Guohua's remark that the carrier had received "several million" pre-orders for Apple's handsets. Munster previously forecast sales of 3 million iPhone units through China Mobile for the second quarter of 2014, adding an additional five percent to Apple's revenue for the year.
Overall, investors remain bullish on the pact's potential for Apple. Cantor Fitzgerald's Brian White believes China Mobile was "worth the wait" for investors, anticipating sales of between 20 million and 24 million additional devices in 2014. J.P Morgan's Mark Moskowitz pegs the number at a more conservative 2 million per quarter, while Cowen and Company's Timothy Acuri places his estimate at 20 million to 30 million.