Kenyan parliament to spend nearly $350k on iPads for members, staff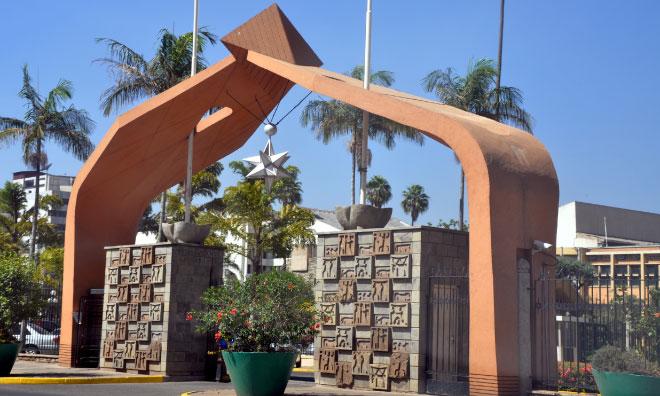 The Parliament of Kenya is set to join a growing trend toward paperless governance with the purchase of some 450 iPads to be used by representatives and staff in the East African nation's National Assembly and Senate.
The entrance to Kenya's parliamentary complex in Nairobi. | Source: Wikipedia
Buying the tablets will help Kenya's national legislative body cut back on the more than half a million sheets of paper it uses every week that parliament is in session, according to a report from Kenya's Standard Digital News. Rather than printing volumes of schedules, notices, bills, and the like, Members of Parliament and Senators will be able to access the documents digitally.
As noted by the publication, prices for Apple's slate range from Sh55,000 ($640) to Sh70,000 ($815) in the former British colony. The outlay, which will amount to around $350,000 depending on the outcome of the procurement process, is a hefty sum for a country with a nominal per-capita GDP of less than $1,000.
Kenya's lawmakers believe the cost is justified, not only by the decrease in paper use but by an expected increase in productivity.
"This will make life easy for honorable members because even in terms of getting the correct Standing Order that you may want to refer to, you only need to do a search on the Standing Orders on the relevant point," MP Gladys Wanga is quoted as saying at a December hearing authorizing the acquisition.
Neighboring Uganda handed out iPads to its MPs late last year, and Britain's House of Commons began an iPad trial in 2012.