Apple's Phil Schiller plugs security report showing 99% of mobile malware targets Android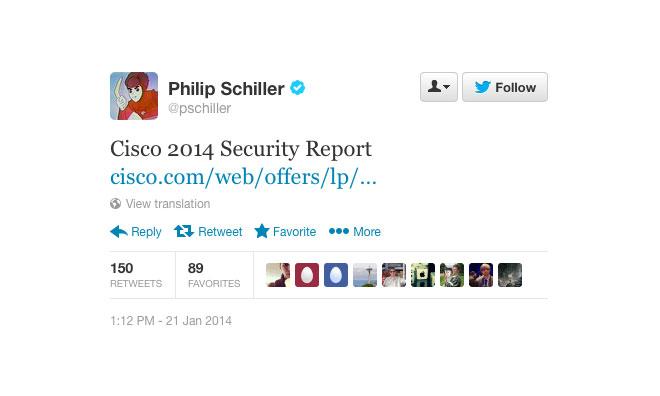 Apple's marketing chief took to Twitter on Tuesday to promote the 2014 edition of Cisco's Annual Security Report, presumably in a bid to draw attention to the report's finding that 99 percent of mobile device-targeted malware is directed at Android.
Schiller offered a link to the report sans comment, a common practice for the executive since joining Twitter in 2008. Tuesday's tweet marks the second time Schiller has referenced Cisco's yearly missive after he directed followers to the 2013 edition last year.
The report notes that while malicious software aimed at specific mobile devices comprised just 1.2 percent of malware tracked by Cisco in 2013, it is a growing area of concern. Android devices bore the brunt of those attacks, with J2ME-enabled devices — Â like Nokia's Asha series — Â second on the list.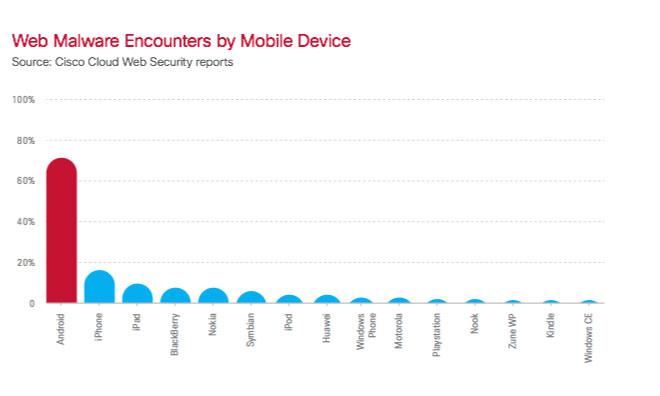 Social engineering attacks, such as phishing and likejacking, are said to be far more prevalent. Malware authors use these methods to access accounts and collect personal identification, like social security and credit card numbers, to commit financial crimes.
The gulf between Android and iOS is narrower, but still enormous, when these non-targeted attacks are considered.
"An analysis of user agents by Cisco TRAC/SIO reveals that Android users, at 71 percent, have the highest encounter rates with all forms of web-delivered malware," the report says, "followed by Apple iPhone users with 14 percent of all web malware encounters."