Apple rumored to be planning new European data center in the Netherlands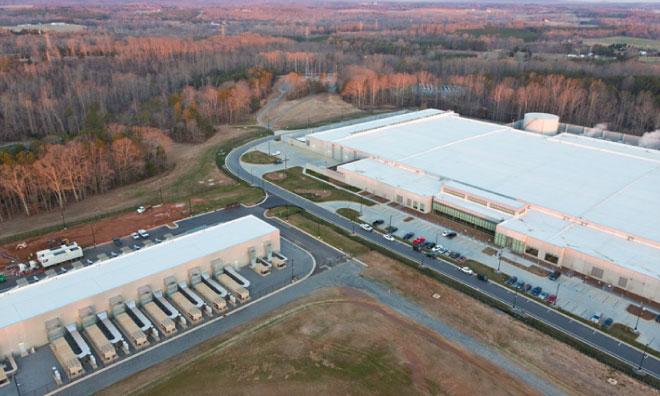 European Apple customers may soon be slurping down data from a new state-of-the-art datacenter as the company is rumored to be eyeing a site near other tech titans in the Dutch seaport of Eemshaven.
Apple's infrastructure team is believed to have been focused on the region as a possible expansion location for some time, according to a report from iPhoneClub.nl. The project, code named "Saturn," could bring as many as 200 new jobs to the area.
Eemshaven is a seaport in the Netherlands' Groningen province which has recently become a popular destination for international technology companies seeking an infrastructural foothold in Europe. The port is home to numerous power generating stations, including a 156-megawatt wind farm, and is also the landing point for a high-capacity transatlantic fiber optic cable managed by India's Tata Communications.
Search giant Google currently operates a 10,000 square meter facility in Eemshaven, and Microsoft has begun construction on a similarly-sized datacenter of its own in the area. Microsoft's new datacenter, which is thought to be representative of the type of facility Apple would construct, is being built at a cost of €2 billion ($2.7 billion).
Apple has been on a datacenter construction spree of late. The company completed a $1 billion facility in Maiden, North Carolia in 2012, and is currently in the process of opening similar sites in Prineville, Oregon and Reno, Nevada.
Apple will reportedly make a final decision on whether to officially add the Eemshaven site to its roster by the end of the year.