'Mystery building' at Apple's Maiden, NC data center may house biogas converters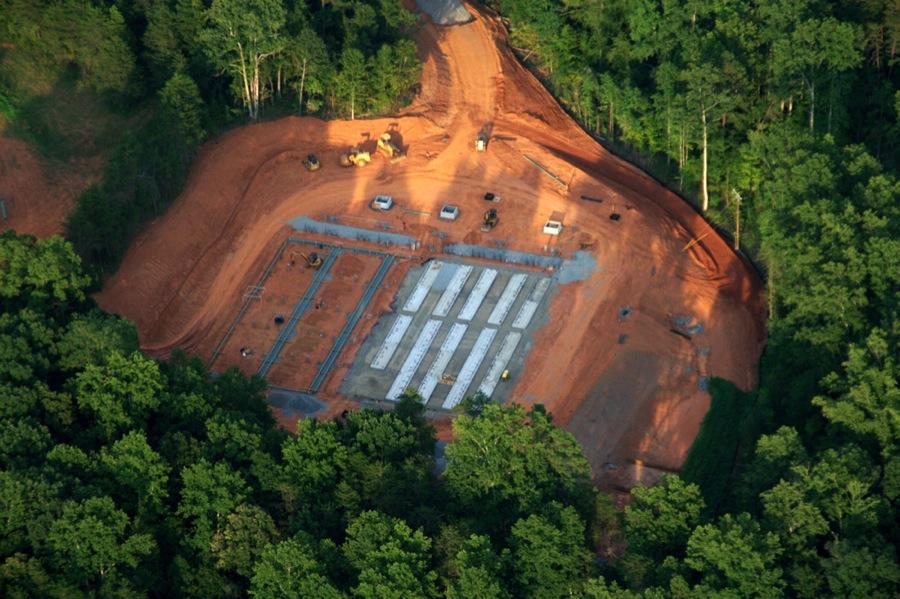 AppleInsider is supported by its audience and may earn commission as an Amazon Associate and affiliate partner on qualifying purchases. These affiliate partnerships do not influence our editorial content.
A new structure being built at Apple's Maiden, N.C. data center is thought to be the future home of a Bloom biogas electricity generator array that will help power the company's 500,000 square-foot facility.
New pictures from Wired show the new development is being constructed next to the compound's sub-station and will most likely be where the company's planned Bloom Energy Server farm is located.
First reported in April, Apple will be using 24 Bloom biogas converters to extract hydrogen from natural gas provided by Piedmont Natural Gas to generate electricity for its massive iCloud-housing data center. The fuel cell farm will reportedly pump out 4.8-megawatts of power and add to the 20-megawatt solar farm being built across the street.

Supposed site of Bloom Energy Server farm. | Source: Wired
Apple was originially thought to be housing the Bloom units in a different building, but that structure turned out to be a "tactical data center," the purpose of which has yet to be fully explained. While not much is known about the small 11-room building, county permits reveal the small data center is tightly-secured with 8-foot high fencing and "man trap" security doors which require people to go through two doors to gain access.