Apple set to select Maiden, NC as site of $1B server farm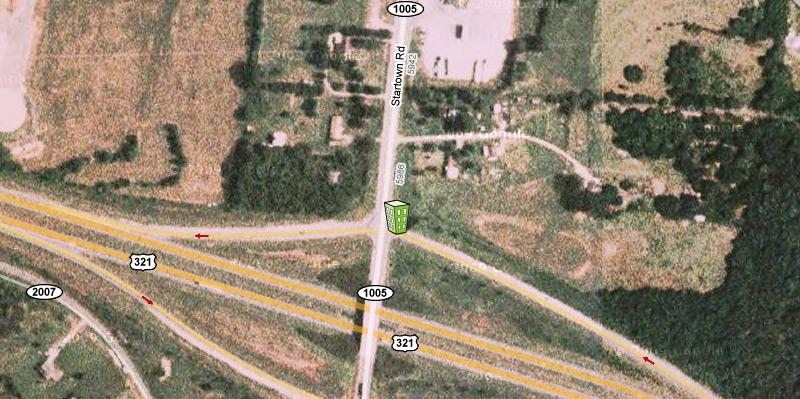 Apple as early as this afternoon is expected to announce that it has chosen the town of Maiden in North Carolina's Catawba County as the site where it plans to build a $1 billion data center to support its booming online media businesses.
The Charlotte Observer is passing on word from Maiden officials who say they plan to make "a major economic-related announcement" at 5:30 p.m. at the Maiden Recreation Center, on East Klutz Street.
Although officials stopped short of specifying what the announcement would entail, it's believed to be tied to Apple's stated plans to build a $1 billion server farm in a rural location of North Carolina plagued by double-digit unemployment rates.
In June, lawmakers approved changes to the state's corporate tax laws that sealed the deal for Apple to begin work on the project. North Carolina is expected to see a significant economic boost as a result of the agreement, while Apple will receive a tax break of up to $46 million over the next 10 years for moving its business into the state.
That tax break is contingent on the company reaching its $1 billion investment target within nine years of beginning the project, provided that it also offers health insurance for its local employees, meets a wage standard, and foregoes other state grants or tax breaks.
Should Apple's server farm remain active for three decades, corporate tax breaks could exceed $300 million, according to estimates outlined by North Carolina's legislature. At least 50 full-time employees will staff the facility. Over time, the investment of $1 billion would create more than 3,000 jobs in the local area, as estimated by the North Carolina Department of Commerce.
Thus far, Apple has been reportedly been mulling land in both Catawba and Cleveland counties as potential sites for where it plans to build its new data center. However, the Observer notes that chatter in recent weeks has centered around a "183-acre tract off U.S. 321 in Maiden" called Catawba Data Park.
A quick check by AppleInsider reveals that site to be a greenfield located at 6027 Startown Road that's been on the market for $35,000 per acre, requiring a minimum purchase of 25 acres. Should Apple purchase the entire lot, it would cost the Cupertino-based company approximate $6.43 million in cash before taxes, according to property listings.
An aerial photo of the site can be seen above.