Rumor: Apple lining up suppliers for next-gen 'A8' processor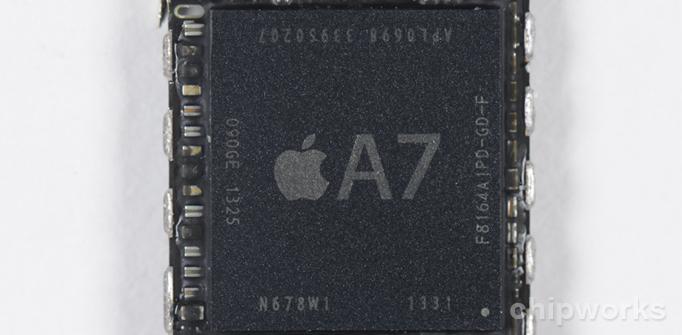 A trio of semiconductor product packaging companies have reportedly been tapped by Apple to help supply the company's next-generation "A8" mobile processor, according to a new rumor.
Amkor Technology, STATS ChipPAC and Advanced Semiconductor Engineering will all handle packaging orders for the "A8" chip, according to DigiTimes. The next processor likely to power Apple's 2014 iPhone and iPad upgrades is rumored to be a package-on-package system-on-a-chip solution with processors and mobile DRAM in a single package.
Amkor and STATS are each said to have landed 40 percent of Apple's future chip packaging orders, with the remaining 20 percent being covered by ASE.
The report also claims that Taiwan Semiconductor Manufacturing Co. is planning to ramp up production of its 20-nanometer chipmaking process to begin building Apple's rumored "A8" chip. Production is said to begin in the second quarter of 2014.
TSMC has been rumored to land Apple chip orders for years, but the alleged partnership between the two companies has never actually come to be. To date, Apple's rival Samsung has produced all of the company's mobile processors in Austin, Tex.
Once again it's rumored that TSMC will break into Apple's chip production business this year, potentially sharing some of the production capacity for "A8" processors with Samsung.
Apple's most recent mobile processor, the A7, powers the iPhone 5s, iPad Air, and iPad mini with Retina display. This has marked the first time that Apple has used the same chip in all of its latest iPhones and iPads.