Realmac updates Ember image collation apps for iOS and Mac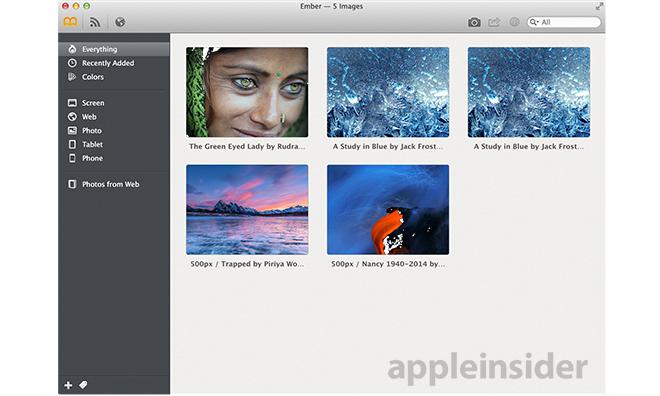 Realmac Software on Tuesday released all-new versions of its image collecting and syncing title Ember, adding annotations to the iOS app and over 50 tweaks and enhancements to the powerful Mac version.
The creator of popular iOS to-do app Clear released Ember for Mac version 1.3 and Ember for iOS version 1.1, with the updates adding a number of user requests and bug fixes to the cross-platform title. The updates are expected to arrive around 9 a.m. Eastern, 6 a.m. Pacific.
For those not familiar with the software, Ember is an image collection tool that allows users to quickly pull and collate snapshots from a Mac desktop or iOS device. Saved images can be saved, automatically filed, annotated and synced across devices via Apple's iCloud.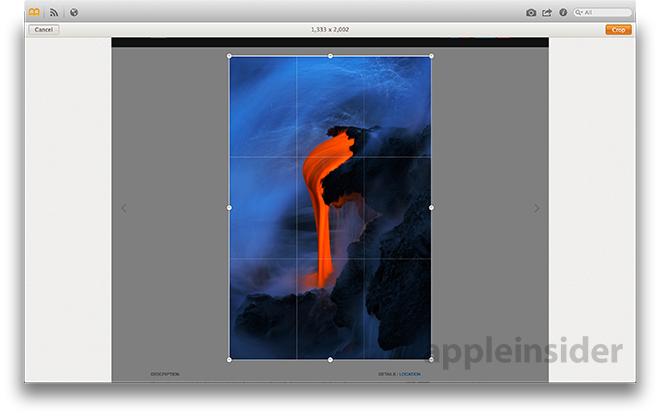 The Mac version is the centerpiece of Ember's ecosystem, with a built-in browser that automatically parses webpages for images and content. As seen above, embedded images are detected and can be "snapped," or added to one of a number of synced folders. On the Mac, Ember's built-in browser views can be expanded or contracted to full-width, iPad landscape, iPad portrait and iPhone for optimal viewing on synced devices.
Aside from the auto-detection assets in the Web browser, Ember also provides a selection tool for customized snaps, much like a Mac's screenshot function. Full screen, timed full-screen, area and window snaps are supported. Once a snap is taken, tags, ratings and descriptions can be assigned for automatic filing in smart folders.
The app comes with a few preset smart folders, including Everything, Recently Added and colors. Five other presets organize snaps by the device from which they originate: Screen, Web, Photo, Tablet and Phone. New to the app is automatic tagging of iPhone and iPad photos, which get placed in the correct folder when dragged into the software's window.
In addition, the Mac-only subscriptions tab automates image collection by scanning various RSS or Atom feeds for content. The Mac version has hooks in Mavericks' Notification Center and pushes out pop-ups when new subscription content is ready for review. From there, users can save or discard the curated images.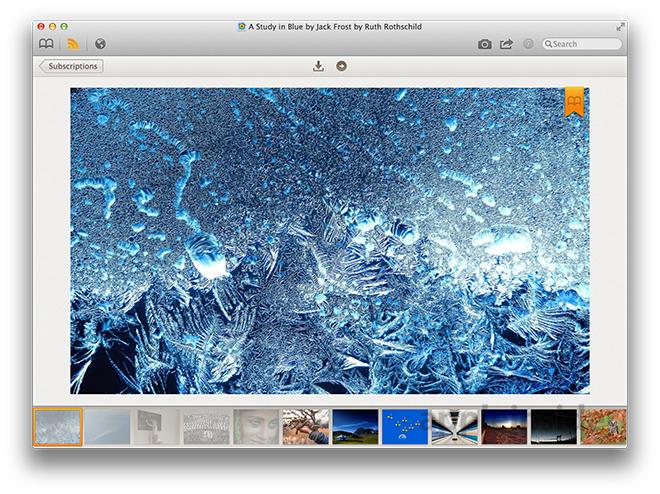 Images can then be shared via AirDrop, email, Messages, FaceBook, or file export. Support for CloudApp, Flickr, iCloud and Tumblr are also included, while native syncing across owned devices is accomplished through iCloud.
The iOS version was previously relegated to viewing duties, though the new 1.1 update adds in annotations to bring the title more in line with the Mac version. The addition gives users the ability to share ideas with colleagues and make personal notes on a per-image basis while on the go.
Collect the things you love - Take a picture with the Ember camera, or import them from the Camera Roll. Organise them into Collections. Apply tags to images, and build Smart Collections based on the tags and other metadata in your library.
Annotations - Draw with the freehand tool, use Smart Drawing to convert your drawings to beautiful shapes, blur and pixelate things you need to hide, and add text.
Subscribe to your favorite websites (Mac Only) Subscriptions allow you to visually browse the web. Images can be saved to your Ember library, and shared with friends and co-workers.
Auto-detects iPhone and iPad screenshots Library organization has never been easier: just drag in those PNGs from your favorite iOS device and Ember will automatically sort them into "Phone" and "Tablet" for you!
Search by Color - Use natural language to find specific colors in your Ember library. Type in "Blue" and Ember for iOS will find images whose primary colour matches just that.
iCloud Sync - Store your Ember library in iCloud and sync it across all your Macs and iOS devices.
Ember for iOS is free to download from the App Store. Unlocking annotations costs $4.99 and auto-import is a one-time $0.99 in-app purchase. The Mac update is free for existing users, while new customers can purchase the app for $49.99 from the Mac App Store.