Lenovo to reportedly buy Google's Motorola Mobility for $2.9 billion [update: confirmed]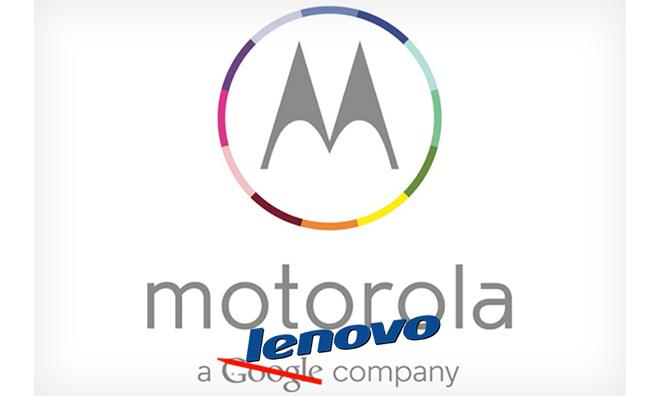 According to multiple reports on Wednesday, Google is nearing a deal to unload Motorola Mobility to Lenovo for some $2.91 billion less than two years after the Internet giant bought the handset maker for $12.5 billion in 2012.
Update: Google CEO Larry Page has issued a statement confirming Lenovo's acquisition of Motorola Mobility for $2.91 billion.
"But the smartphone market is super competitive, and to thrive it helps to be all-in when it comes to making mobile devices," Page writes. "It's why we believe that Motorola will be better served by Lenovo— which has a rapidly growing smartphone business and is the largest (and fastest-growing) PC manufacturer in the world."
Citing people familiar with the matter, Reuters reports Lenovo is in the final stages of wrapping up the $3 billion purchase Google's struggling handset division, a move that would forge inroads into the lucrative U.S. smartphone market. Sources have independently confirmed the deal to Bloomberg and TechCrunch.
The report claims Lenovo will use cash, stock and deferred payments to finance the acquisition. In 2012, Google purchased Motorola for $12.5 billion and allowed the company to continue operating under its own branding. Subsequent Motorola releases have seen lackluster performance, including the flagship Moto X lineup.
When Google made the Motorola buy in 2012, some speculated the acquisition was fueled at least in part by American telecom's patent cache. A subsequent statement from Motorola confirmed that Google will be hanging on to a "vast majority" of patents, including pending patent applications and invention disclosures. Lenovo will receive over 2,000 patents in the deal and has the option to license additional properties from the portfolio directly from Google.
Currently, Lenovo is not a major player in the U.S. smartphone game, but the Chinese firm is making strides in burgeoning markets where mid-tier handset sales are booming. A recent report from research firm Strategy Analytics saw Lenovo's global smartphone shipments hit 13.6 million units during the three months ending in December, up from 9.2 million in 2012. Playing a significant role in the company's success is its relatively low-cost offerings.