Apple continues fight to have antitrust monitor reined in, judges appear skeptical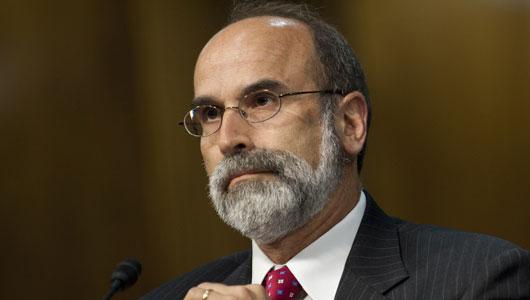 AppleInsider is supported by its audience and may earn commission as an Amazon Associate and affiliate partner on qualifying purchases. These affiliate partnerships do not influence our editorial content.
A U.S. appeals court on Tuesday heard initial arguments from Apple regarding the stoppage of antitrust monitor Michael Bromwich's duties until while the court decides whether he should be removed altogether.
As part of its ongoing battle to have Bromwich removed, or at least restrained, from his monitorship, Apple stated its case to the U.S. Court of Appeals for the Second Circuit. Apple argues that the external compliance monitor's work should be halted until the court hands down a ruling on a requested removal, reports Reuters.
According to Apple, Bromwich is disrupting business operations and harming the company with his questionable monitoring methods. If the ECM were allowed to continue work, only to be removed when the court later finds his actions improper, Apple would have spent time and money it cannot get back.
"The court can't give us relief," said Apple counsel Theodore Boutrous, Jr. "We can't turn back the clock."
So far, however, the appellate court's three-judge panel seems unmoved by Apple advances.
"Maybe if they had spent some of their very valuable time keeping the company from violating antitrust laws, perhaps they wouldn't be in this position," Judge Gerard Lynch said.
The jurist suggested the court draw up an order specifying the limits of Bromwich's role, but Boutrous said Apple would still oppose such measures. Counsel noted that the Department of Justice is capable of monitoring Apple on its own without the aid of a private party with incentive to grow income based on the scope of his tenure, reports The Wall Street Journal.
"The government has other things to do," Judge Guido Calabresi said.
As for the DOJ, lawyer Finnuala K. Tessier argued Bromwich had to get back to work immediately to ensure Apple does not again engage in illicit activities.
"An ounce of prevention is worth a pound of cure," Tessier said.
Apple has complained accused the ECM of conducting a wide-roving and unconstitutional investigation of the company, making requests that go beyond the scope of his duties.
For example, Bromwich wanted to meet with Apple executives and board members like Jony Ive, many of whom do not have insight into the company's daily business operations. In addition, the ECM's pay structure of over $1,000 per hour was called excessive.
The debacle stems from the DOJ's successful e-books case against Apple. In September, Judge Denise Cote handed down an injunction against Apple after finding the tech giant guilty of colluding with book publishers to falsely inflate the price of e-books sold through the iBookstore.
While the appeals court debates the matter, Bromwich's work is being put on hold until a determination is made on Apple's request for an even longer suspension of duties.