Cook says Apple to enter 'new categories' with upcoming devices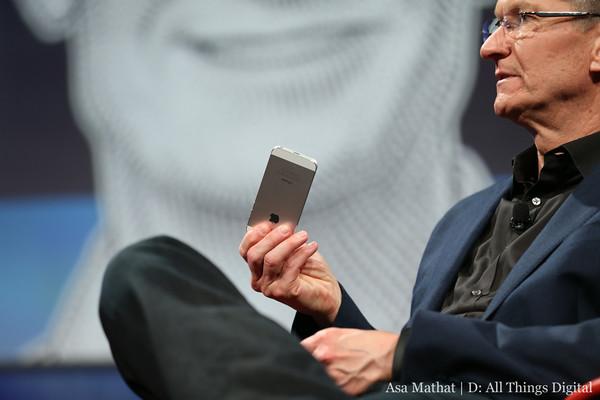 In an update to a report published earlier on Thursday, The Wall Street Journal said Apple CEO Tim Cook revealed the company is hard at work on devices any "reasonable" person would consider to be new product categories.
The statement is nothing new for Cook, nor is his refusal to offer further details, but it does add color to circulating rumors regarding "new product categories" like wearable devices, mobile payments and hardware.
"There will be new categories," Cook told the WSJ in an interview at Apple's Cupertino, Calif., headquarters. "We're not ready to talk about it, but we're working on some really great stuff."
Cook would not comment when pressed on whether these new categories were improvements on existing products or completely new hardware and services. He did, however, add that anyone "reasonable" would consider the products to be new categories for Apple.
The Apple chief still considers the firm a "growth company," noting opportunities to expand marketshare with existing products like the iPhone. While Apple's handset takes a healthy portion of the global smartphone market — not to mention the iPad's domination in the tablet sector — there remains room for improvement.
According to the latest statistics from Kantar WorldPanel, iOS growth is contracting while Android continues to amass more users. Research firm Strategy Analytics concurred in its fourth quarter 2013 findings, noting a 4.4 percent dip in worldwide marketshare for the iPhone year-to-year as sales of cheaper offerings from smaller OEMs grow.
Cook toed the company line, stressing once again that Apple focuses on quality over quantity. He did mention that previous statements about Apple not wanting to make the most phones have been misconstrued.
"I don't view that as being satisfied with being small or however you want to define it," Cook said. "I just want to say that the macro thing for us is making a great product and we must do that. If we can't do that, we're not going to force ourselves to hit a price point that makes us produce a product that we're not proud of because we lose who we are in that. We're not going to do that."