Rumor: Apple to use same manufacturer, processing method for Touch ID in next iPhone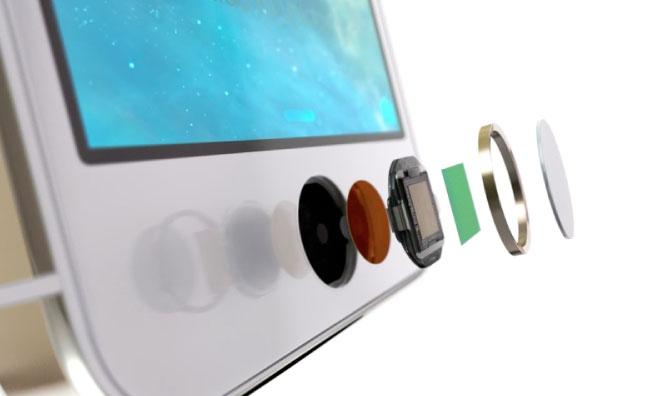 AppleInsider is supported by its audience and may earn commission as an Amazon Associate and affiliate partner on qualifying purchases. These affiliate partnerships do not influence our editorial content.
Production of the Touch ID fingerprint sensor in Apple's next iPhone will remain identical to the iPhone 5s, utilizing an 8-inch processing method run by Taiwan Semiconductor Manufacturing Co., according to the latest rumor.
TSMC was said to be investigating 12-inch processing methods for Touch ID in the next iPhone, but alleged yield issues have reportedly prompted Apple to go back to 8-inch wafer-level packaging, according to industry sources who spoke with DigiTimes. Sticking with the 8-inch process will give both Apple and TSMC "mature yield rates," the report said.
Though Apple apparently faced early production issues associated with the Touch ID secure fingerprint sensor, those alleged problems appear to have been addressed. Current yield rates for the 8-inch process are said to be above 95 percent, while trial runs with the 12-inch process were between 70 and 80 percent.
The report suggests that there are unlikely to be significant — if any — changes to the Touch ID sensor in Apple's next-generation iPhone. Currently, Touch ID functionality is limited to the flagship iPhone 5s, and is not available on the latest-generation iPad models.
Functionality of Touch ID also remains limited in its current state, only allowing users to securely unlock their iPhone or authorize iTunes purchases. Apple Chief Executive Tim Cook has hinted that his company has big plans for Touch ID in the future, including the prospect of mobile payments on the iPhone.
Patent filings made by Apple also suggest that the fingerprint sensor could in the future enable multi-user support, by uniquely identifying a person. Touch ID could also allow for trackpad-like controls of a mouse cursor.