Citing iPhone 5s yields & iPhone 5c pricing, Jefferies lowers Apple target to $425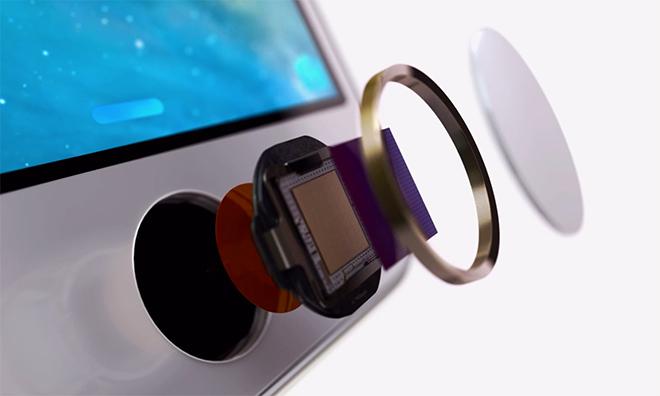 Apple's addition of a biometric sensor to the iPhone 5s may very well have differentiated its new high-end devices from its peers and predecessors, but apparent unit production issues have caused one firm to lower its price target on Apple stock.
Global investment banking firm Jefferies released a report on Friday that lowers drops its price target for shares of AAPL from $450 to $425. Jefferies' own channel checks indicate that Apple suppliers have begun receiving build plan cuts, indicating that Apple will be producing perhaps seven million fewer iPhone 5s models in the fourth quarter than had previously been expected.
The firm places the blame on two factors, one of which is Touch ID. Jefferies' channel checks indicate that production yields on the fingerprint sensor Apple included in the 5s "have been terrible."
The other technological improvements in the device, like the M7 motion coprocessor, are said to be providing no problems. The A7 processor is reportedly made using the same process as its predecessor, leaving the Touch ID sensor as the likely culprit.
Jefferies' assessment jibes with previous statements from well-connected KGI Securities analyst Ming-Chi Kuo. Kuo has been predicting short supply of the iPhone 5s since July, due to production issues surrounding the Touch ID sensor. Kuo, though, expects production to pick up after an initial period of limited availability.
The other factor in Jefferies' price downgrade is the price point Apple chose for its iPhone 5c. The idea that Apple was preparing a lower-cost phone had been generally accepted since early this year, but analysts, investors, and Apple fans were anxious to see just where the iPhone maker would price its new, polycarbonate-backed device.
Jefferies argues that the 5c is "priced like Apple's prior generation handsets rather than to a new level," essentially saying that Apple needed to go even lower on price.
The new report is the latest in a string of downgrades from analysts disappointed that Apple did not step more aggressively into the mid-tier pricing market with the iPhone 5. Many market watchers had been hoping that Apple would price the device around $400 off-contract, and many of those subsequently downgraded the stock when Apple did not do so. Credit Suisse, Bank of America Merrill Lynch, and UBS all cut their ratings on AAPL from "buy" to "neutral."