Apple Online Store goes down ahead of iPhone 5c preorders (update: orders now live)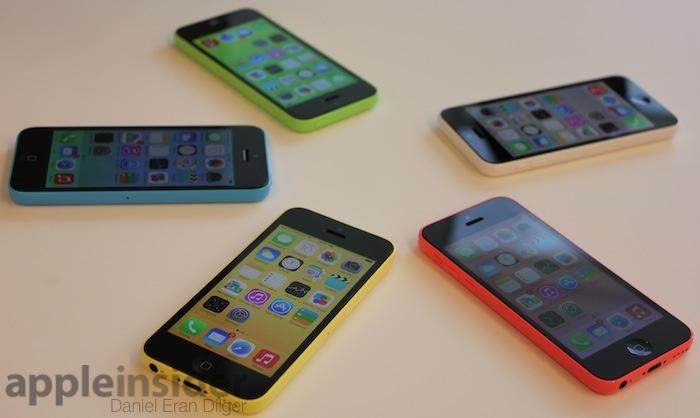 Apple's online storefront went down almost three and a half hours before the company is scheduled to open preorders for the new iPhone 5c that was unveiled on Tuesday.
As usual, the Online Apple Store is now showing a "We'll be back" sign as backend preparations are made for the expected rush of orders from customers wanting to be the first to order the new iPhone 5c.
Aside from Apple, customers will also have a number of other preorder options available come midnight Pacific, 3 a.m. Eastern. AppleInsider has compiled a list of carriers and retailers accepting orders, including those that intend to take in-store preorders like Walmart.
As seen in AppleInsider's hands-on look, Apple's iPhone 5c sports a colorful steel-reinforced polycarbonate shell with internals largely borrowed from the iPhone 5. Some components have been upgraded, including a backside illuminated FaceTime camera and support for a wider range of LTE networks.
It remains to be seen how the plastic-shelled iPhone 5c will resonate with consumers. The new device basically takes the place of the outgoing iPhone 5, which would have been positioned between a free-on-contract iPhone 4S and the iPhone 5s had Apple continued its sales strategy from last year.
Update: After a bumpy start, Apple began taking preorders of the iPhone 5c through its Online Apple Store Friday morning. As with last year's iPhone 5 reservations, customers swarmed the site when preorders went live at 12:01 a.m. Pacific, but this year Apple kept delays down to only ten minutes.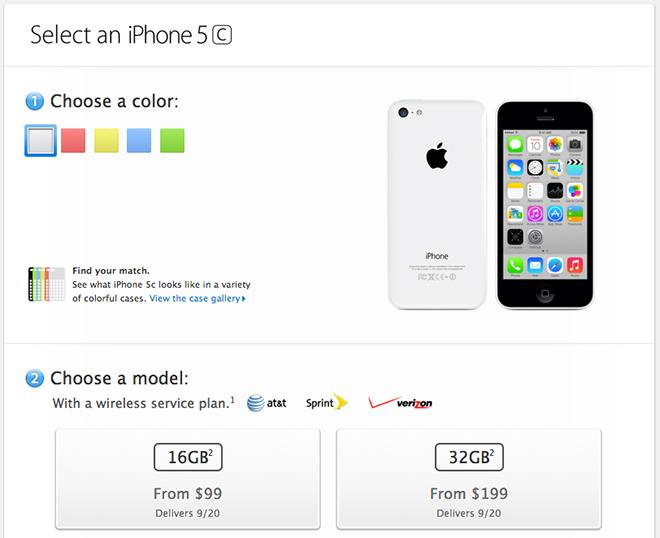 Apple's partner carriers in the U.S., Verizon, AT&T, T-Mobile and Sprint, also saw website issues, though all systems were online an hour after orders opened. Things went smoothly for cellular providers in Europe and other countries accepting preorders, including the important Asian market.
As of 2 a.m. PDT, two hours after preorders began, the Apple Online Store still showed Sept. 20 delivery dates, when the iPhone 5c is set to roll out to customers alongside the flagship iPhone 5s. Last year, demand for the iPhone 5 was so high that Apple ran out of launch day stock in one hour, with ship-by dates continually pushed back as more orders poured in.
The supply status is not indicative of waning demand for the handset, however, as the company is fielding two new iPhones instead of its usual scheme of introducing one and carrying over the previous year's model as an entry-level device. Unless Apple or its partner carriers reveal actual numbers, it is impossible to gauge demand as some customers may simply be waiting for the iPhone 5s to go on sale next week.
Apple is not taking reservations for the 5s, meaning those interested in getting their hands on the first units will have to visit a brick-and-mortar Apple store or carrier outlet on launch day. Some have speculated that the decision to not hold preorders indicates supply constraints, a sentiment in line with predictions shared by analyst Ming-Chi Kuo in August.