Apple set to discontinue legacy, non-Retina iPad 2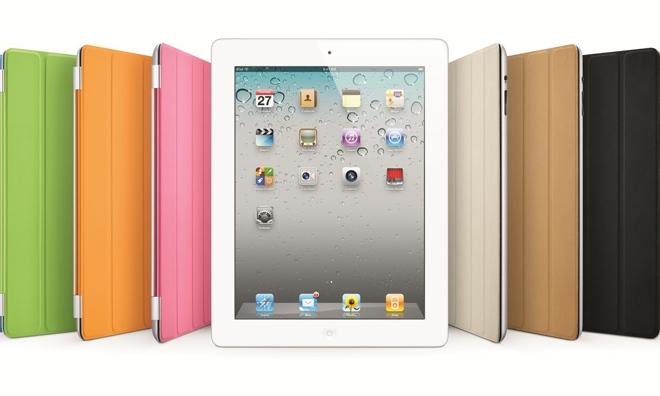 After nearly three years on the market, Apple's second-generation iPad, which sports an A5 processor and non-Retina display, is now on the chopping block, and is expected to be discontinued in the near future, AppleInsider has learned.
According to people familiar with Apple's plans, the company has made the decision to ramp down iPad 2 production given that customers are resoundingly shifting purchases towards its more modern and capable iPads, namely the iPad mini and iPad Air.
Apple's iPad 2 first went on sale in March of 2011 and was an immediate success. A year later, when Apple debuted the third-generation iPad with Retina display, it continued to offer the previous-generation iPad 2 at a lower price point of $399.
The $399 iPad 2 may no longer be as appealing to customers with the Retina iPad mini now occupying the same price point.Even with the launch of two more subsequent hardware revisions — most recently last fall with the fifth-generation iPad Air — the iPad 2 has continued to live on as a legacy device in Apple's product lineup. Its remaining availability has been somewhat perplexing, suggesting that Apple continued to find success with the device at $399.
But starting last fall, Apple began offering another model at the $399 price point — the iPad mini with Retina display. And while the iPad 2 has had a tremendous run, customers are now said to be opting for the more compact and higher-resolution iPads.

The anticipated discontinuation of the iPad 2 aligns with a prediction made by analyst Ming-Chi Kuo of KGI Securities last November. He revealed that Apple was set to ship just 0.3 million iPad 2 units in the current quarter, suggesting to him that the product is nearing end-of-life.
Still, after nearly three years on the market, the iPad 2 has been a smash success for Apple in its long stay on the market. One study published late last year suggested the iPad 2 remained the company's most popular tablet in use, accounting for some 38 percent of units in the wild before the debut of the iPad Air and Retina iPad mini.
When it launched in 2011, the iPad 2 represented a major redesign from the first-generation model, which was immediately discontinued. The second-generation tablet was also the first to sport compatibility with Apple's magnetic Smart Cover, the first to be offered in white in addition to black, and the first to feature a forward facing FaceTime camera.