Briefly: Apple takes 30th anniversary Mac homepage, mini-site international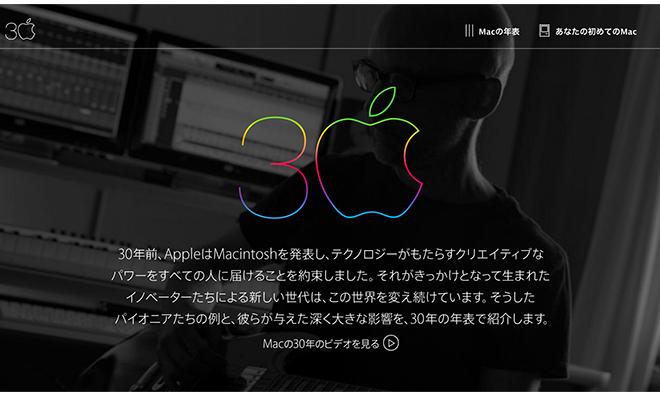 As part of a continued celebration of the Mac's 30th anniversary, Apple is launching localized versions of the "Mac 30" homepage and corresponding mini-site to its international websites, the latest debut being Japan.
The webpage and associated content are identical to the original English language versions first launched at the end of January in the U.S. and other major markets. All text has been translated, while region-appropriate subtitles are now embedded in the promotional "Mac 30" video.
Other Asian countries are also included in the 30th anniversary celebration, such as China and South Korea, though other markets like Thailand and Vietnam have yet to see similar treatment.
Apple's commemorative mini-site features an interactive timeline chronicling the evolution of Mac hardware and the machine's effect on the world. Users are encouraged to share their own Mac story by filling out a short form asking which model was their first and for what purpose it was used. The data is compiled and presented as an interactive graphic.
The company also released a promotional video titled "1.24.14" in early February. As noted in a "behind the scenes" video documenting the shoot, "1.24.14" combines iPhone 5s footage taken on Jan. 24 — the exact date on which the first Mac launched in 1984 — from 15 different locations spread across 10 countries on 5 continents.