Apple posts behind the scenes video of '1.24.14' Mac ad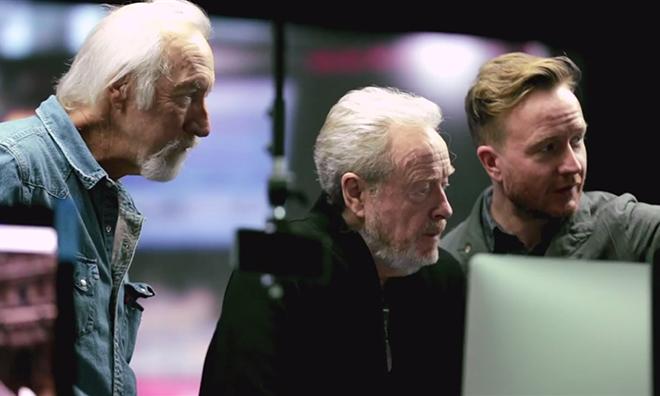 After posting to its website a video celebrating the Mac's 30th anniversary, Apple on Monday put up a behind the scenes mini documentary chronicling the effort taken to coordinate a full day's worth of filmmaking in 15 locations across five continents.
The minute-and-a-half short features director Jake Scott, who takes the viewer through the entire process behind Apple's "1.24.14" ad celebrating 30 years of Mac. Scott is the son of legendary filmmaker Ridley Scott, who directed Apple's first Mac commercial in 1984.
As noted earlier today, the ad itself stitches together iPhone footage from 15 different locations spread across 10 countries on 5 continents. Filmed over a 36-hour period, the sequence contains shots taken on Jan. 14 — the exact date on which Mac first launched in 1984 — in a worldwide effort starting from Australia and ending in California.
In the "making of" clip, Scott explains that 15 camera operators were equipped with one or several iPhones that fed video into a backpack-mounted receiver. The footage was piped back to a central editing facility, which ran a variety of Apple machines, from Mac Pros to iPads.
"So we're receiving the data that's being shot for this film through the iPhone," Scott said. "But then we're also simultaneously communicating via FaceTime with first assistant director, who is standing next to our cameraman."
Scott and his production crew were able to relay audio and visual information in real time, ending up with a finished product that would be nearly impossible to replicate without the iPhone.
Cut scenes show Scott, his father and Lee Clow collaborating on angles, framing and other artistic details. Also interspersed throughout the clip is footage from the film 15 individual film teams.
That Scott was able to coordinate an international effort to film in multiple locations on the same day, using hardware descended from Apple's first products, is a fitting tribute to the Mac's anniversary. Symbolically, it shows how impactful the computer has been on the world stage.
"It's exciting because it's spontaneous. And that's what I love," Scott said. "Capturing the essence of the moment and it being truthful as seen through the prism of this device is really rather lovely.