Thousands show up for the opening of the first Apple Store in Latin America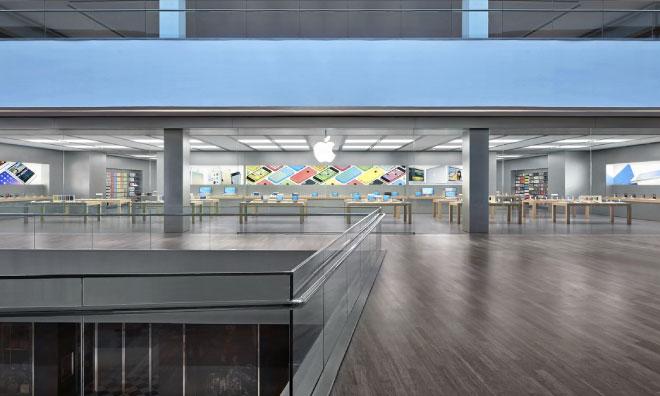 AppleInsider is supported by its audience and may earn commission as an Amazon Associate and affiliate partner on qualifying purchases. These affiliate partnerships do not influence our editorial content.
A crowd of more than 1,700 people descended on the Village Mall in Rio de Janeiro's famous Barra de Tijuca neighborhood on Saturday for the opening of the first official Apple Store in Latin America.
Customers began queuing outside the shop on Friday with some 163 people staying overnight for a chance to be among the first in the door on Saturday morning, according to Brazilian newspaper the Globe. Apple had anticipated as many as 1,500 people would attend, the paper said.
Apple CEO Tim Cook tweeted the company's appreciation to those who visited, the first time the executive has done so for a new store opening.
Latin America in general, and Brazil specifically, is becoming increasingly important for Apple as the company looks to expand adoption beyond traditional strongholds in the U.S. and Western Europe. Much like China — Â also an exceptionally important market for Apple — Brazil is home to a huge population with a quickly-developing economy and an expanding middle class.
Even with the fervor surrounding Saturday's opening, Apple still faces an uphill battle in Brazil. Thanks to the country's notoriously high import taxes, Apple products in Brazil cost nearly twice as much as they do in the U.S. — Â a 16-gigabyte, contract-free iPhone 5s retails for the equivalent of just under $1,200 in Brazil compared to $649 in America, for example. Apple recently began manufacturing some iOS devices in Brazil, perhaps as a way to make those devices more affordable in light of the country's tax policy.
The Rio de Janeiro location comes five years after Apple opened the doors of its online store to Brazilian customers and just head of a two-year stretch in which Brazil's most famous city will play host to the World Cup and the Summer Olympics.