Apple takes 7% share of Chinese smartphone market in Q4 on strong iPhone 5s sales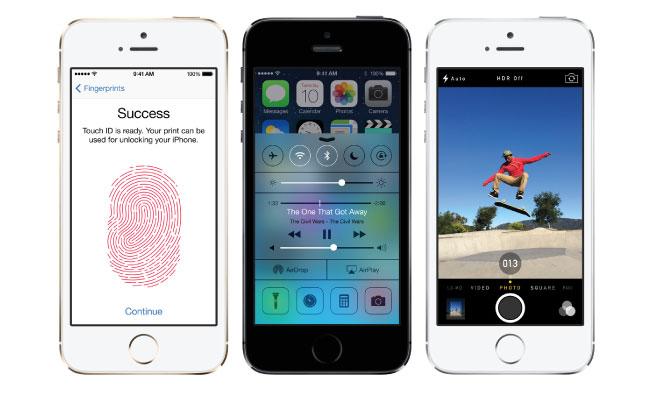 During the last quarter of 2013, Apple upped its share of the Chinese smartphone market to 7 percent on positive iPhone 5s demand, but still trails in fifth place behind vendors with cheaper offerings.
According to the latest statistics from market research firm IDC, Apple's smartphone marketshare in China grew one percent quarter-to-quarter in the last three months of 2013, making it the fifth-largest handset vendor in the country, reports The Wall Street Journal.
The numbers do not include iPhone sales from the world's largest cellular carrier China Mobile, however, which recently inked a deal with Apple after years of rumors and back room negotiations. Expected to boost the iPhone's presence in China, the partnership was officially announced in December.
In January, Apple CEO Tim Cook was in-country to hand out the first iPhones to China Mobile customers. The chief executive later said he was "incredibly optimistic" about the China Mobile deal, adding that the iPhone was the beginning to the companies' new partnership.
As for the other top-five players in China's smartphone market, Samsung once again captured the top spot, with its "whatever sticks" assortment of Android-based nabbing a 19 percent share for the fourth quarter. Lenovo came in second with 13 percent of the market, while Coolpad rounded out the top three with an 11 percent share. Ahead of Apple in fourth place was Huawei, which managed to wrangle 10 percent of China's smartphone business for the three-month period.
While the big-name manufacturers battled for double-digit slices of China's pie, dark horse Xiaomi nearly matched the iPhone's marketshare with a 6 percent take. The domestic electronics maker's huge gains come as somewhat of a surprise given the firm launched its first handset only three years ago.
China is an important region for Apple's future growth. During the company's quarterly earnings conference call for the first fiscal quarter of 2014, Apple CFO Peter Oppenheimer said China revenue came in at above $8.4 billion, up 29 percent from the year prior. The region accounted for the biggest positive year-over-year change for Apple during the three-month period ending in December.