Apple, Inc. asks Arizona governor to veto state gay discrimination bill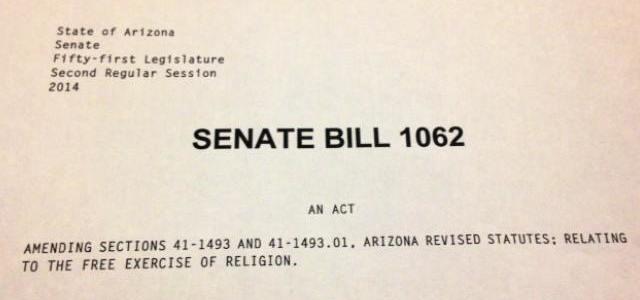 Apple has joined American Airlines, Marriott hotels and other large firms in requesting Arizona Governor Jan Brewer to veto controversial bill SB1062 intended to legalize discrimination against gays and lesbians on religious grounds.
Apple confirmed making its request to CNBC Monday evening. The company's request carries some additional weight because it just invested $578 million in forging a partnership with GT Advanced Technology to produce sapphire material for its upcoming products.
Gov. Brewer was happy to announce the news of the deal, which will employ 1,300 construction workers and create 700 high quality jobs. She wrote that Apple's decision to expand into the state was boosted by its "friendly, pro-business climate" and that Apple, as "indisputably one of the world's most innovative companies," will "have an incredibly positive economic impact for Arizona."
The investment has also spurred the construction of new solar and geothermal power projects in the region, due to Apple's goal of operating the new plant entirely using renewable energy from day one.
In addition to criticism backed by large corporations with employment interests in the state, the legislation has also faced political pressure from other sources, including the National Football League, which plans to hold next year's Super Bowl in Arizona.
"Our policies emphasize tolerance and inclusiveness, and prohibit discrimination based on age, gender, race, religion, sexual orientation, or any other improper standard," the NFL said in a statement. "We are following the issue in Arizona and will continue to do so should the bill be signed into law, but will decline further comment at this time."
Even three of the Republican Arizona senators who voted for the bill have now asked Gov. Brewer to veto it, explaining that they had made a bad decision in a rushed process to pass the new law.
Sen. Bob Worsley, Sen. Steve Pierce and Senate Majority Whip Adam Driggs issued a news conference on Monday stating, "we feel it was a solution in search of a problem," and noting that criticism and controversy of the legislation was "causing our state immeasurable harm."