Rumor: Apple to phase out last non-Retina MacBooks with CD/DVD drive this year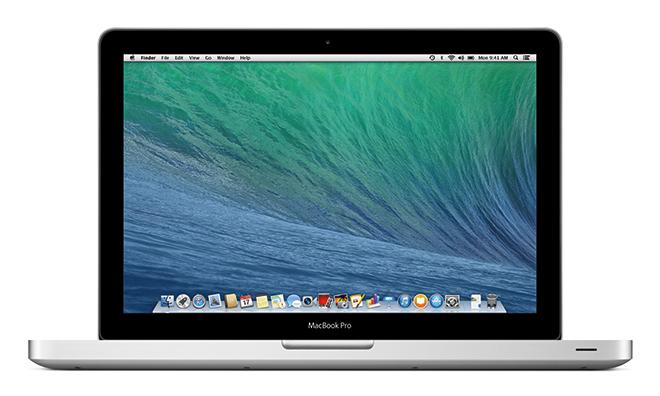 AppleInsider may earn an affiliate commission on purchases made through links on our site.
Apple's remaining low-end 13-inch MacBook Pro model, which features a thicker legacy design and continues to sport an internal optical drive, may finally be on the way out this year, if the latest supply chain rumors are to be believed.
The new claims come from the infamous DigiTimes, which once again on Wednesday cited its usual, anonymous Taiwan-based supply chain sources. According to those people, Apple will stop production of the 13-inch non-Retina MacBook Pro in the second half of 2014, replacing the lineup with thinner models featuring high-resolution Retina displays.
"The sources pointed out that Apple has been reducing its MacBook Pro prices, narrowing the price gap between the MacBook Pro and the one equipped with Retina," the report said. "Apple stopped producing the 15-inch MacBook Pro in 2013 and will end production of its 13-inch model in 2014."
While DigiTimes does have a notorious track record for being the source of questionable Apple-related rumors, the writing has been on the wall for the 13-inch legacy MacBook Pro for some time. Apple has continued to offer the models along side its newer Retina models, which feature a thinner design, only solid-state storage, and lack optical disc drives.
While Apple may finally discontinue its previous-generation portables, the company may also expand its lineup with an entirely new high-resolution notebook this year. Well-connected insider Ming-Chi Kuo of KGI Securities believes Apple is planning to introduce a new 12-inch MacBook model this year.
According to Kuo, the entirely new MacBook will feature an "ultra-slim clamshell form factor" that he views as a marriage between the portability of the 11-inch MacBook Air and the superior productivity of the 13-inch model. The display is also said to be on par with Apple's high-resolution MacBook Pro Retina display.
Kuo believes the new MacBook will be powered by an Intel processor, not a custom ARM chip as has been rumored. He has predicted that the incoming model, which would expand the MacBook lineup, will "redefine laptop computing once again following the milestone created by the MacBook Air."
Editors Note: For those interested in securing a legacy 13- or 15-inch MacBook Pro with CD/DVD, Apple Authorized Reseller MacMall is exclusively offering AppleInsider readers the lowest prices anywhere on these models (Between $100 and $395 off) when using the links in our Price Guides (segment below) and then applying Promo Code: APPLEINSIDER01. The reseller also only charges sales tax in a handful of states.