Apple releases iOS 7-styled iTunes Festival app update, does not require iOS 7.1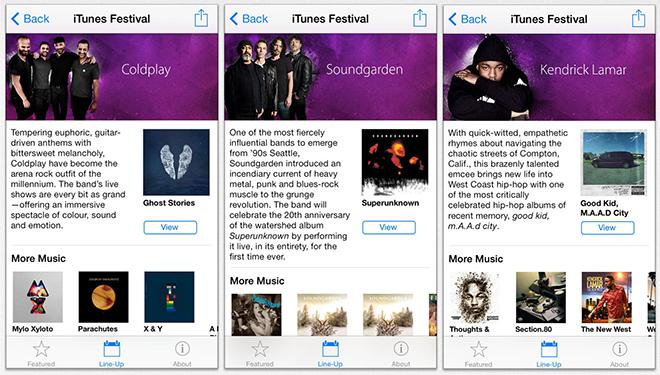 Apple on Thursday released the latest version of its iTunes Festival app, which some insiders said would be the harbinger of iOS 7.1, though it appears the app only requires iOS 7 to run.
The new iTunes Festival app boasts an updated iOS 7 aesthetic, streaming video support and other refinements ahead of the upcoming SXSW conference. It was previously rumored the app would require iOS 7.1 to function, though it appears not be the case.
On Tuesday, the well-connected John Gruber of Daring Fireball heard from "little birdie" that the now-released iTunes Festival app would require iOS 7.1, the expected update to Apple's mobile operating system. Putting the pieces together — SXSW starts on Friday with the iTunes festival portion beginning next Tuesday — Gruber opined that iOS 7.1 would see release "any day now."
According to the Apple-defined system requirements for iTunes Festival,the app only needs iOS 7.0 to function.
As for the app itself, the title brings a "flat" iOS 7-style redesign, the ability to stream video of live concert performances and view photos of the event.