HDTV sales tumble 10% as rumors of full-fledged Apple television set have all but vanished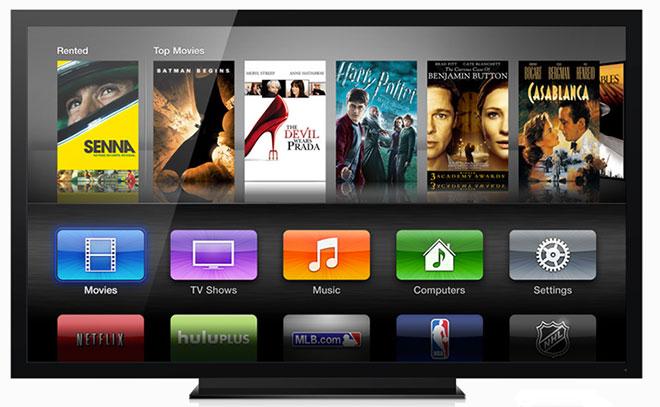 Global television sales suffered a second consecutive year-over-year decline in 2013, adding color to recent indications of a shift in Apple's living room go-to-market strategy from an integrated television set to a standalone set-top box.
Whispers of an Apple-branded television set gained steam during what IHS consumer devices analyst Jusy Hong recently described as "a golden period of tremendous growth" in the industry between 2009 and 2011, but have gradually petered out over the last two years as consumers who replaced their aging CRT sets with new LCD or Plasma devices see little reason to upgrade again in the midst of a worldwide economic slowdown.
The decline has affected both traditional and emerging markets, with sales off by as much as 9 percent in North America, 4 percent in Western Europe, 7 percent in Asia, and 14 percent in Eastern Europe. Along with the television industry's famously low margins, the recent slowdown could go a long way toward explaining the change in tone surrounding Apple's plans for the living room.
Rumors of an iTV have give way in recent months to whispers of an updated Apple TV.
Many industry insiders and Apple watchers now expect the Cupertino, Calif.-based company to make its living room play with an expansion of the existing Apple TV streaming device. Sales of the Apple TV grew 80 percent in 2013 as cost-conscious consumers increasingly drop expensive monthly cable subscriptions in favor of lower-cost streaming options, and many appear happy to relegate their high-definition television sets to "dumb display" status.
Apple appears poised to take advantage of that consumer momentum, with new hardware and content partnerships on the horizon. A February report suggested that a refreshed Apple TV could be unveiled as early as April, with an upgraded processor and a new user interface that would make it easier to discover new content.
The report also indicated that Apple was in negotiations with cable giant Time Warner to add live television content, though it is uncler how the recently-announced merger between Time Warner and fellow cable company Comcast would affect those negotiations. Apple has shown a willingness to bypass cable providers in the past, bringing on former Hulu marketing and distribution chief Pete Distad to lead negotiations with content owners like ESPN and HBO and could return to that tack should a cable deal fall through.