General Electric and Quirky unveil iPhone-connected smart A/C unit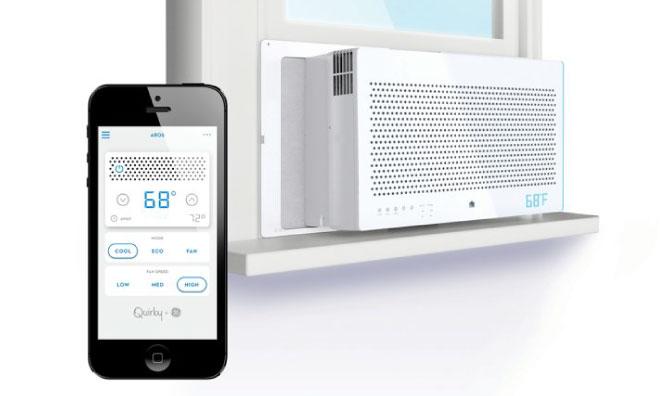 Window-mounted air conditioners are the latest appliance to receive a connected home makeover, as crowdsourced invention company Quirky and appliance giant GE have unveiled the new iPhone-compatible Aros smart air conditioning unit.
The $300 Aros integrates intelligent thermostat functionality into a standard window air unit, giving consumers whose homes lack central HVAC systems access to money- and energy-saving features usually reserved for those who can install more permanent solutions like Nest's learning thermostat.
A set of basic touch controls is found on the unit itself, but more advanced functionality can be managed using Quirky's Wink smartphone app. Users can allow the Aros to learn their schedule and adjust cooling settings, for instance, or they can take advantage of their handset's GPS system to turn the unit on or off based on their location.
Budget-conscious consumers can also define a monthly energy quota and have the app alert them when they approach the limit.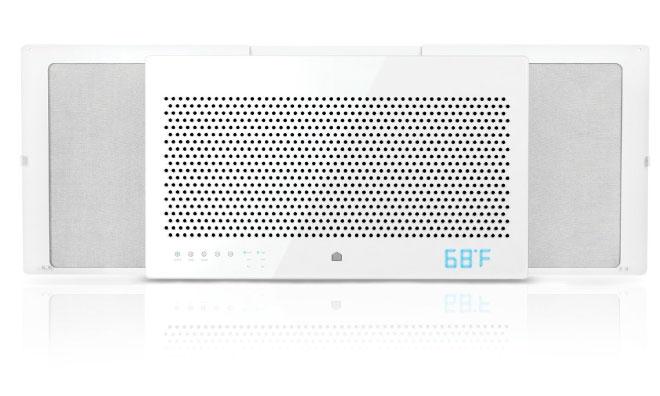 The latest product of the six-month-old partnership between Quirky and GE, the Aros is by far the duo's most ambitious project. Previous releases — such as an egg tray that alerts users when eggs are going bad and a multi-purpose environmental sensor that detects motion, sound, light, temperature, and humidity — have attacked specific pain points, but the companies have not addressed core appliances until now.
The Aros is available now from Quirky or Amazon.com, and Quirky says the unit will also be sold in Home Depot retail outlets.