US carrier promotions help drive higher demand for Apple's iPhone, strong March quarter expected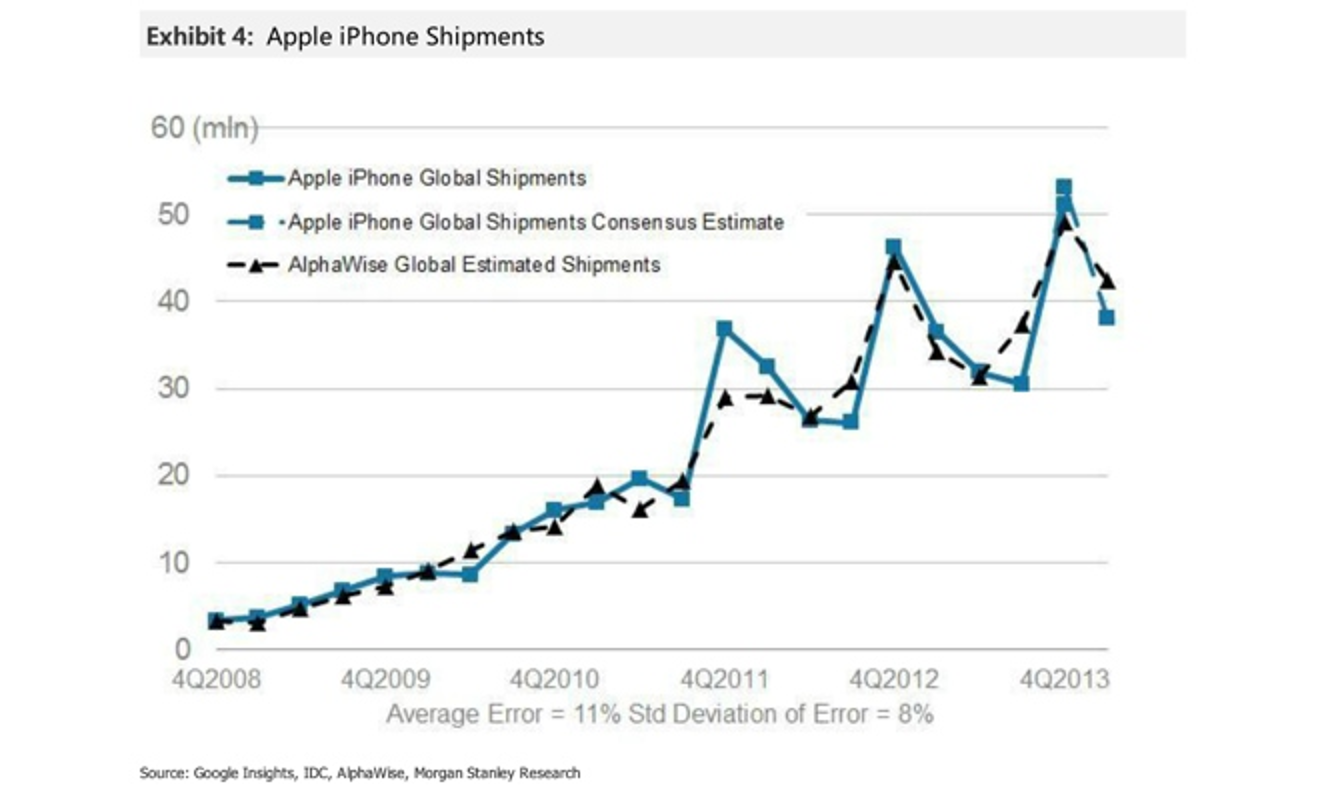 Demand for Apple's iPhone has been higher than expected in the first quarter of calendar 2014, thanks in part to new smartphone promotions by U.S. wireless carriers, new tracking data reveals.
The results of the latest AlphaWise Smartphone Tracker survey from Morgan Stanley were shared with AppleInsider on Wednesday, revealing sell-through data via Web search analysis through March 15. The figures suggest that iPhone shipments for the March quarter thus far are tracking ahead of market consensus expectations.
The AlphaWise survey, detailed by analyst Katy Huberty, suggests that demand for Apple's iPhone will be at 42 million units for the quarter. That's considerably ahead of market consensus, which expects the company to sell 38 million iPhones over the three-month span.
As for why iPhone sales may be stronger than expected, Huberty theorized that new U.S. carrier promotions initiated in the first quarter of calendar 2014 could be driving incremental demand. That may be an increase from late 2013, when carriers were strictly enforcing 24-month contract terms during the holiday shopping season.
Huberty counted a total of nine major promotions announced by the "big four" U.S. carriers thus far in 2014, including changes to AT&T Next and Verizon Edge, Sprint's new "Framily" plan, and a new T-Mobile "Uncarrier" offer that pays termination fees.
In addition, Huberty noted that several large U.S. retailers ran iPhone promotions this quarter, including Walmart and Best Buy.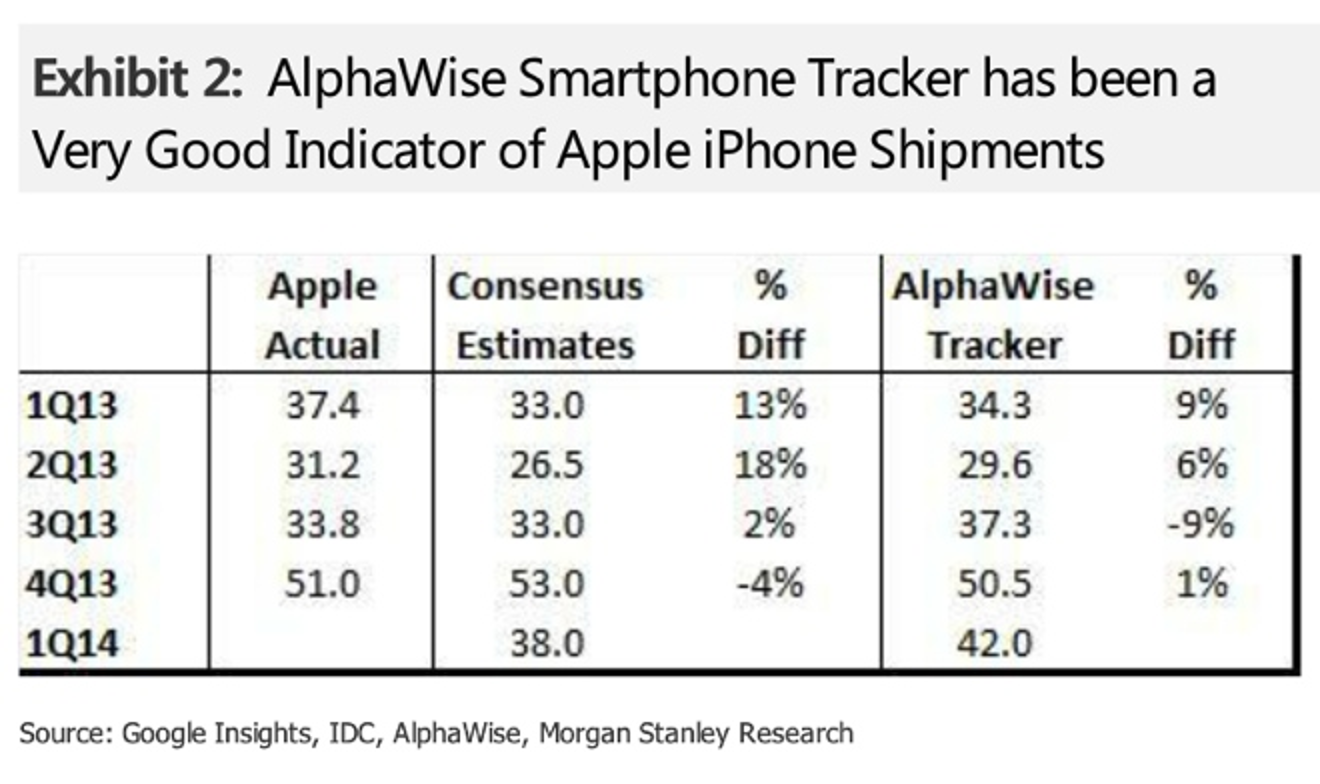 While the survey shows that demand for Apple's iPhone is high, production may not be keeping up with that demand. Morgan Stanley's supply chain analyst Jasmine Lu expects Apple to build between 38 million and 39 million iPhones in the first quarter of calendar 2014.
But Huberty noted that the AlphaWise Smartphone Tracker data was a strong indicator of Apple iPhone shipments throughout 2013. The tracker posted results closer to Apple's actual quarterly iPhone sales than Wall Street consensus in three out of four quarters.
The latest data also suggests that Apple saw an improvement in all major regions except China, where the iPhone saw an earlier launch than in previous years, making the 2014 comparison more challenging. However, Huberty expects that the debut of the iPhone on China Mobile, the world's largest wireless provider, may slightly offset those difficult comparisons.