Director wants Christian Bale to play role of Steve Jobs in upcoming biopic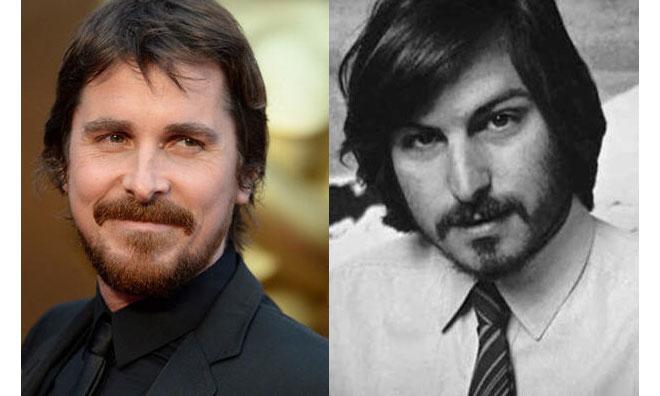 Acclaimed director David Fincher is considering taking the reins of Sony's upcoming Steve Jobs biopic, but will reportedly do so only if the studio allows Christian Bale to fill the lead role.
Fincher, best known for directing The Social Network and Fight Club, made his position known during a recent meeting with Sony Pictures Entertainment co-chairman Amy Pascal, according to TheWrap. Bale has not yet been approached, the publication says, but he is not currently attached to any future projects.
Bale was under the cowl for the role of Batman in Christopher Nolan's blockbuster Dark Knight trilogy, though he's also been involved in more critically acclaimed films such as American Hustle and The Fighter. He is also known among film buffs for his roles in cult classics American Psycho and Equilibrium.
Emmy- and Oscar-winning screenwriter Aaron Sorkin — known for political drama The West Wing and his partnership with Fincher on The Social Network, a film about the formative years of Facebook — penned the script. Based on Walter Isaacson's canonical Steve Jobs biography, the movie is expected to revolve around backstage machinations at three separate Apple product unveilings representing three different eras of Jobs's life.
Sony is reportedly set to begin filming late in 2014, though scheduling conflicts may push the commencement date back to early 2015. It would be the second Steve Jobs biopic made since the former Apple CEO's death, following 2013's Jobs starring Ashton Kutcher.