Apple trademark update suggests company may enter jewelry business, hinting at rumored 'iWatch'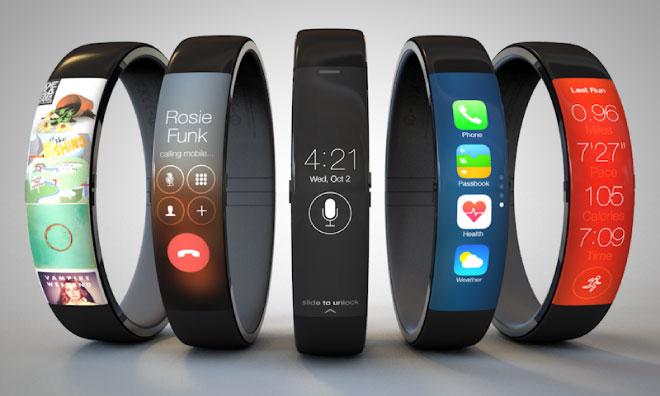 AppleInsider may earn an affiliate commission on purchases made through links on our site.
Apple has broadened its corporate trademark to cover "Class 14" items — a distinction given to jewelry, clocks and watches, potentially signaling that the company is planning to enter the wearable device market.
The trademark change, discovered on Monday by MacRumors, is related to the company's name, meaning that "Apple" seeks to have its name protected in the jewelry business. Product categories in trademark filings are divided into 45 different classes, and Apple's extension specifically looks to qualify the company in "Class 14 (Jewelry)."
"This class includes mainly precious metals, goods in precious metals, and, in general, jewelry, clocks and watches," the definition for Class 14 states.
The class also includes "imitation jewelry," as well as cuff links and tie pins.
Apple has filed jewelry- and watch-related trademark extensions in the U.K., Mexico, Norway and Ecuador. But Apple is not yet protected in Class 14 in its home country of the U.S.
Last year, it was revealed that Apple had specifically applied for ownership of the product name "iWatch." That helped to fuel speculation that Apple is planning to enter the wearable devices market with a new wrist-worn accessory.
The "iWatch" trademark was sought under Class 14 as well as Class 9, which includes computers and peripherals.
Apple's Class 14 extension and "iWatch" trademark applications represent a slightly more transparent approach than the company has attempted in the past. For example, Apple began obtaining the rights to the "iPad" name in 2006 through a British shell corporation named "IP Application Development Limited," or "IPAD Ltd."
Well-connected analyst Ming-Chi Kuo of KGI Securities said earlier this month that he expects Apple will launch a so-called "iWatch" this fall in two different sizes, intended to be appropriate for both men and women. He believes the device will sport a flexible AMOLED display and will focus on health tracking and fitness.