Apple beats estimates with $10.2B in profit on sales of 43.7M iPhones, 16.3M iPads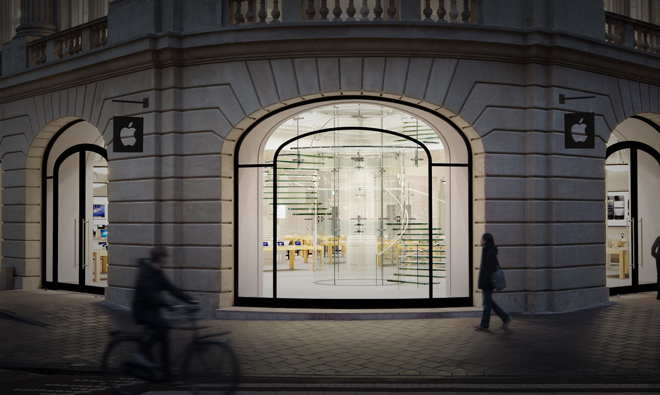 AppleInsider may earn an affiliate commission on purchases made through links on our site.
Apple on Wednesday exceeded market expectations for its second quarter of fiscal 2014, posting $45.6 billion in revenue and quarterly net profit of $10.2 billion, or $11.62 per diluted share.
Apple sold 43.7 million iPhones in the three-month period, generally beating what analysts had projected. iPad sales came on the low side, however, at just 16.3 million units.
Apple also saw shipments of 4.1 million Macs in the March period, and 2.7 million iPods. Gross margins were 39.3 percent, an improvement from 37.5 percent in the year-ago quarter.
"We're very proud of our quarterly results, especially our strong iPhone sales and record revenue from services," said Tim Cook, Apple's CEO. "We're eagerly looking forward to introducing more new products and services that only Apple could bring to market."
"We're eagerly looking forward to introducing more new products and services that only Apple could bring to market." - Apple Chief Executive Tim Cook
Apple's second quarter of fiscal 2014 compares to revenue of $43.6 billion in the same period a year ago, when the company earned $9.5 billion in net profit, or $10.09 per diluted share. Gross margins were also lower, at 37.5 percent, for the same 2013 quarter.
Looking forward to its fiscal 2014 third quarter, Apple has guided revenue to be between $36 billion and $38 billion, with gross margins expected to be between 37 percent and 38 percent. Apple has forecast operating expenses between $4.4 billion and $4.5 billion, other income of $200 million, and a tax rate of 26.1 percent.
"We generated $13.5 billion in cash flow from operations and returned almost $21 billion in cash to shareholders through dividends and share repurchases during the March quarter," Apple Chief Financial Officer Peter Oppenheimer said. "That brings cumulative payments under our capital return program to $66 billion."
Analysts generally expected Apple to report sales of $43.6 billion for the quarter, which spans the months of January through March. Average analyst estimates for earnings per share were $10.15, according to Wells Fargo Securities.
It was in the same quarter a year ago that Apple saw its profits fall for the first time in a decade. Though the company had posted record second-quarter sales, its profits were off about 18 percent from the same frame in 2012.