Judge denies Apple motion to stay upcoming e-books damages trial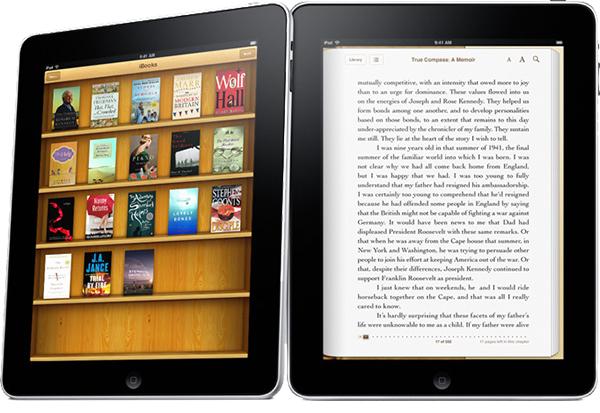 In yet another denial of Apple's attempts to halt an impending e-books damages trial, U.S. District Court Judge Denise Cote on Wednesday shot down two motions for a stay, making it clear she intends to kick off proceedings as soon as possible.
Judge Cote's order denying Apple's motions was filed alongside letters from state attorneys general and class plaintiffs, both of which are opposed to further delaying a trial start date.
The jurist noted that the upcoming trial, slated to begin on July 14, was already pushed back once from May 2014 to allow for class notice and pre-trial procedures. She points out that Apple itself asked for class certification to be conducted after the case's liability trial.
In July of 2013, Judge Cote found Apple guilty of colluding with five major book publishers to falsely inflate the prices of e-books sold through its iBookstore. The antitrust case was leveled by the U.S. Department of Justice and resulted in an injunction against Apple and the appointment of external antitrust monitor Michael Bromwich.Plaintiffs in the joint damages case are seeking $280 million in damages, an amount that could be trebled to $840 million if Apple loses.
Following the DOJ action, a joint damages trial was scheduled to commence with plaintiffs including a class of consumers and state attorneys general representing their constituency. Judge Cote granted class status to the group of consumers in March, while the 33 states and territories were allowed in on the suit after Apple lost a bid to prove lack of standing earlier in April.
As for Wednesday's denial, Apple entered its own letter, with attorney Theodore Boutrous formally requesting a ruling on the company's motion to stay as the case is being appealed to the Second Circuit Court of Appeals. Barring an order, Apple asked for an administrative stay to seek relief before the court disseminated class notice, something Boutrous said would irreparably harm the company.
Eric Lipman, an assistant attorney general for the state of Texas, filed a letter on behalf of state attorneys general suing Apple in a parens patriae capacity. In it, he said the present litigation will proceed regardless of Apple's appeal.
"And Apple has utterly failed to identify the irreparable harm that will arise from the dissemination of notice," Lipman writes, concluding that "the Court should not countenance Apple's latest effort to further delay a jury's determination of the damages caused by Apple's illegal conduct."
The class plaintiffs echoed Lipman in its letter to Judge Cote, saying
From Class Plaintiffs' opposition:
A stay of class notice will almost assuredly delay the July 14 trial. This is simply another
Apple delay maneuver (which the Court rejected previously) - or effort to further balkanize these
Later in the day, Apple sent a separate request to the Second Circuit asking the appellate court to intervene in the damages trial, reports Reuters.
From Apple's filing with the Second Circuit:
The district court is [...] pressing forward with class notice and a trial in both cases in July, despite the irreparable harm to Apple's reputation among its consumers if class notice is disseminated.
In the end, Apple's efforts were for not. Judge Cote will further flesh out her ruling in an opinion to be filed sometime in the near future.