Apple sued over text messaging issues related to switching away from iPhone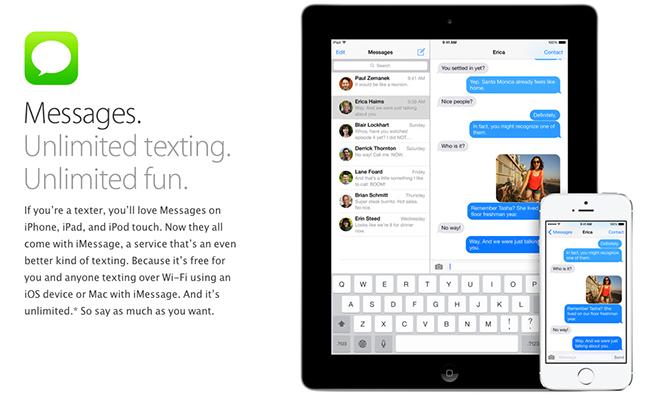 Apple is being sued yet again, this time from a former iPhone user who claims the company's iMessage service is causing texts coming to her new Android smartphone to vanish.
According to the complaint filed on Thursday with the U.S. District Court for the Northern District of California, plaintiff Adrienne Moore says Apple device owners are "penalized and injured" when switching away from iMessage. The lawsuit was first spotted by Bloomberg.
In her claim, Moore notes she was automatically opted-in to use iMessage when her iPhone 4 updated to iOS 5. When she later traded in that device for a Galaxy S5 in April, iMessage continued to send text messages originating from other iPhone users to the now deactivated Apple smartphone without forwarding them to the Samsung handset. Senders are not notified that their message was not forwarded, leaving both parties in the lurch.
Apple has been aware of this issue since the release of iOS 5. In a support document covering iMessage troubleshooting, the company warns users to turn off the proprietary service prior to transferring their SIM card or phone number to a non-iOS device. If proper steps are not taken, other iOS devices may continue to send text messages via iMessage instead of SMS or MMS for up to 45 days.
Moore claims she and other iOS device owners were not made sufficiently aware of the system issue and as a result missed "countless" texts, causing irreparable harm.
The lawsuit is seeking class-status under California's unfair competition law, claiming iMessage is wrongfully interfering with customers' wireless contracts by restricting the use of carrier text messaging systems.