Morgan Stanley predicts Apple will incorporate NFC into future iPhone for mobile payments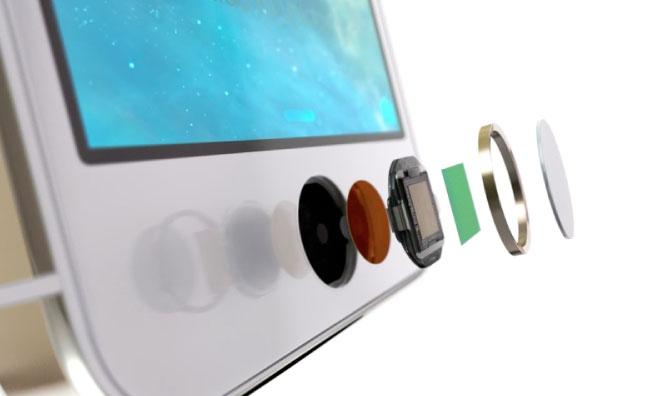 While prognosticators have given failed forecasts for years predicting Apple will add near-field communications technology to the iPhone for touch-less mobile payments, investment firm Morgan Stanley offered the same prediction on Tuesday, suggesting that NFC will be a key part of the company's so-called "iWallet."
While competing smartphones have shipped with NFC chips for years, tapping into services like Google Wallet, mobile payments have yet to take off with consumers. In a rare candid comment about potential future plans, Apple Chief Executive Tim Cook hinted that his company could join the fray and enter the mobile payments space by leveraging the secure Touch ID fingerprint scanner found on the iPhone 5s to authenticate transactions.
What the iPhone 5s doesn't have, however, is an NFC chip. To date, Apple's close-proximity wireless efforts have relied on a combination of Wi-Fi and Bluetooth, most notably with the location-aware iBeacon specification that debuted last year and is now used by numerous retail outlets, including Apple's own stores.
Still, Morgan Stanley believes Apple will go one step further and incorporate an NFC chip into its future devices, making the technology a "core part of its mobile payments strategy." Analyst Craig Hettenbach said in a note to investors Tuesday, a copy of which was provided to AppleInsider, that he believes NFC is reaching an "inflection point," thanks to new partnerships, potential licenses, and patent filings, including those from Apple.
In addition to patent filings from Apple describing the use of NFC, Wi-Fi and Bluetooth for mobile payments, Hettenbach also noted that Apple's new retail point-of-sale systems from VeriFone place the iPhone 5s in a case that not only allows traditional credit-card swipes, but also utilizes NFC tap-to-pay technology with compatible smartphones. To date, Apple's own iPhones have not yet offered this capability.
Hettenbach also cited a report from earlier this month that alleged Apple had reached an agreement with China UnionPay, a Chinese interbank network. The two companies were said to be working together on NFC payments, suggesting the technology might come to a future iPhone.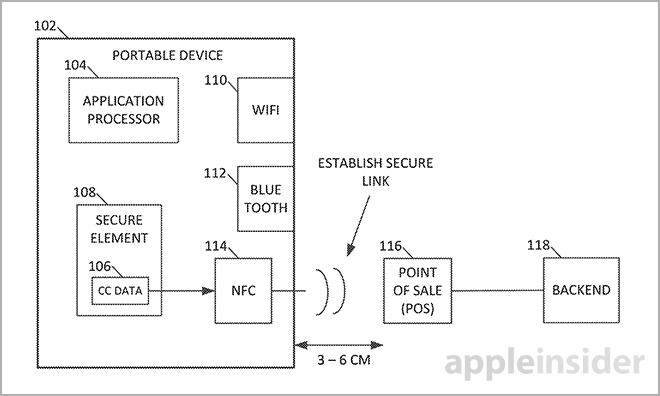 An Apple patent describing e-wallet NFC payments was discovered by AppleInsider in January.
If Apple does in fact adopt NFC technology, Hettenbach expects the company will go with a standalone NFC controller for its future iPhones. His industry sources indicated that most NFC implementations in smartphones in the near future will utilize standalone chips, as combo chips from companies like Broadcom apparently face technical issues at the moment.
Apple would also have to choose whether to go with an embedded implementation for credit card data in mobile payments, or a cloud-based approach that would utilize host card implementation. An embedded secure element would ensure that the user's credit card data is held securely on the iPhone, but Hettenbach said host card emulation would allow Apple to circumvent carriers, who in the past have blocked mobile payment features like Google Wallet on Android phones.
Given Apple's focus on security, Hettenbach suspects Apple will go with the embedded route, relying on a stacked NFC radio and embedded secure element solution. And given its large user bace and clout with carriers due to iPhone sales, he believes Apple might be able to bypass the carrier "logjam" and gain approval for its mobile payments system.
Claims that Apple might adopt NFC e-wallet technology in a future iPhone are not new. The New York Times claimed back in March of 2011 that Apple was planning to utilize NFC technology in a "coming" iPhone for mobile payments, but to date that functionality has not appeared.
Apple has also made key hires related to NFC and radio-frequency identification, but thus far the company has been content to stick with Bluetooth and Wi-Fi for its wireless connectivity.