Apple, Inc. opens up access to its WWDC developer utopia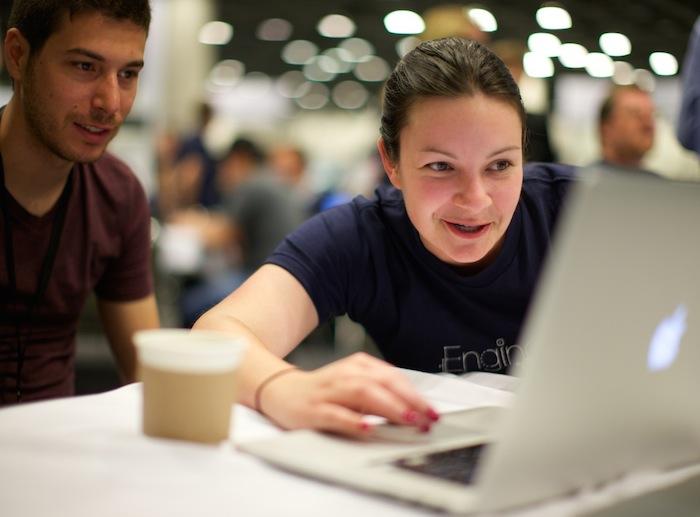 For twenty five years, Apple has been holding its Worldwide Developer Conference as an annual resource for its third party software and hardware partners. This year, the company is trying something new: it has invited a select group of observers to share the WWDC experience with everyone else.
The WWDC NDA
In previous years, the only portion of the conference exposed to anyone outside of Apple's registered developers— all bound to secrecy by a Non-Disclosure Agreement— has been the Monday Keynote Address.
During the WWDC Keynote, Apple's executives, lead engineers and a few third party partners present carefully scripted comments detailing what's new in upcoming OS releases and related technologies, such as when Steve Jobs unveiled iCloud in 2011 alongside iOS 5 and OS X Lion.
After the Monday Keynote, Apple always dismissed the invited members of the media before treating its developers to a more in-depth look at what it had in store during the WWDC State of the Union. That presentation, along with all of the remaining sessions, labs and other presentations (as well as all of the related developer preview software releases) have all been restricted to developers under NDA.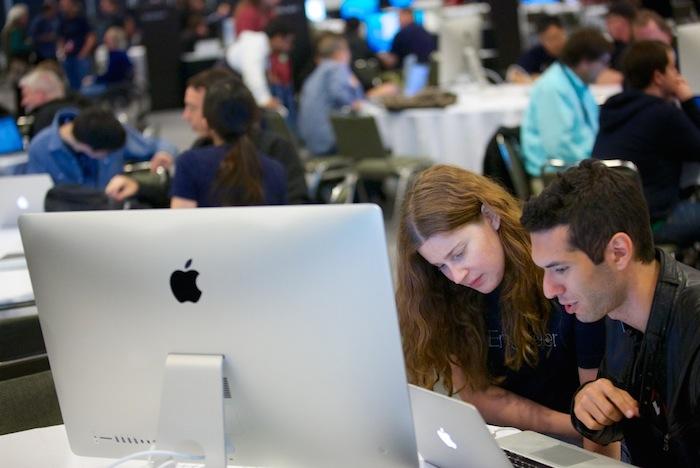 Apple predictably surprises
Apple is changing. Of course, Apple has long been constantly changing, trying new things, breaking molds and "thinking different," often to the chagrin of certain members of the media trying to pigeonhole the company as being less dynamic and nimble than its younger peers in the industry.
As a mature and established company, the only thing more surprising about Apple's ability to surprise is the fact that everyone is always surprised that it still can pull off major surprises. As a mature and established company, the only thing more surprising about Apple's ability to surprise is the fact that everyone is always surprised that it still can pull off major surprises.
Back in 2009, observers seemed genuinely gobsmacked that Apple could outpace the hype set in motion by Palm's then-new webOS and its new Pre handset challenging the iPhone with a "multicore" chip.
It turned out that all the predictions that Apple would be left behind were wrong when Phil Schiller took the stage in the wake of Jobs' medical leave and debuted Apple's own new, and faster, multicore iPhone 3GS.
In 2010, Palm's hype was supplanted by Google's Android 2.0 and its Droid campaign targeting Apple as hopelessly behind, particularly in the realm of phone screen resolutions. Jobs returned to the stage to demonstrate the Retina Display of iPhone 4, while also introducing FaceTime software and a new gyroscope that nobody else in the industry had even considered adding to a smartphone.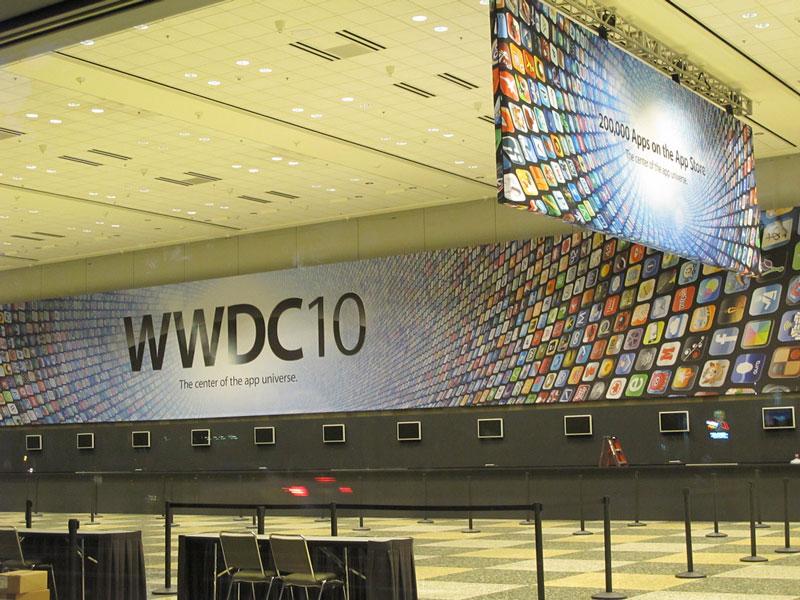 In 2011, after the hype of Android Honeycomb tablets collapsed under their own weight, Jobs returned to again demonstrate solutions the rest of industry hadn't yet targeted, including the new iCloud. That was Jobs' last WWDC, but the company he left behind continued to deliver surprises in the pattern he had established.
In 2012, Tim Cook presented Retina Display MacBook Pros and new MacBook Airs alongside iOS 6. And last year, the company whose critics all complained of stagnant design unveiled a surprisingly bold new interface for iOS 7, centered on visual clarity, layered depth and a deference for content.
This year, critics again suggested that Apple was probably out of ideas apart from a couple new app features and a predictable iOS 7-like treatment for OS X. Unsurprisingly, they were all wrong again.
Developers at WWDC have repeatedly remarked that Apple delivered more surprises during WWDC 2014 than at any previous year, from an entirely new Swift programming language intended to enhance performance and ease of use; to substantial new opportunities afforded by iOS 8's App Extensions, Metal, HealthKit and HomeKit; to a vibrant overhaul of OS X Yosemite and a new set of Continuity features linking iOS and OS X.
Surprise: Apple is fresher than ever
One of the biggest surprises of WWDC 2014 is that Apple not only shared its Keynote publicly, but also invited observers to share the WWDC experience itself. To anyone aware of the nearly (or perhaps "clearly") paranoid level of security Apple has long sought to impose in order to protect the very secrecy of its surprises-in-gestation, this is nearly unfathomable.One of the biggest surprises of WWDC 2014 is that Apple not only shared its Keynote publicly, but also invited observers to share the WWDC experience itself
To be clear, Apple isn't dropping its "doubled down" security to convert its trademarked surprise-factory into an incremental iteration of minor changes in the model of Google's Android, where most development is relatively open and therefore rarely able to deliver any blockbuster advances with the ability to surprise anyone.
Instead, the company is cautiously working to allow more of its own story to be told. This is not the first time Apple has opened up in this fashion.
Inside WWDC
Perhaps the greatest surprise to the outside public who have never attended WWDC is that the value of the conference to developers is not principally the roughly 100 technical sessions presenting Apple's latest technologies in great detail. Instead, most of the developers at the conference have identified WWDC's hands on lab sessions as its most valuable aspect.
In the labs, developers can set up one-on-one sessions with the roughly 1,000 engineers Apple has dedicated to the event. Developers get code-level assistance in working through issues they've run into, insight into optimal development techniques and guidance in how they can make the most of iOS and OS X technologies in their apps.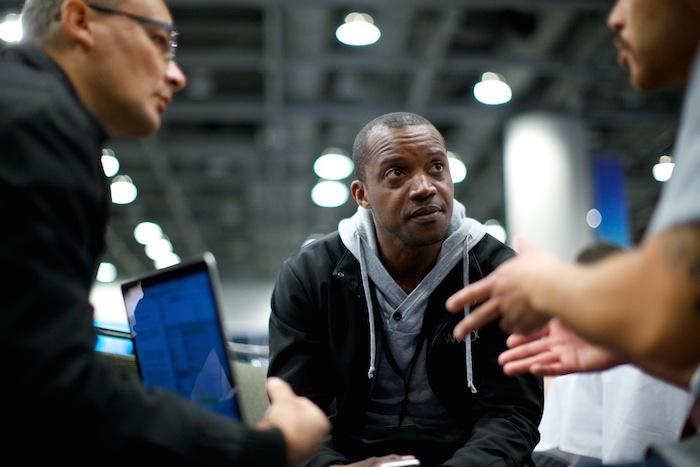 Apple hosts 120 different lab sessions during the week long conference, ranging from core services to user interface issues. That's more than the number of technical presentation sessions scheduled at WWDC.
Another reason why the hands-on labs are seen by developers as being a priority at WWDC is that Apple now makes the videos of its technical sessions available almost immediately, through either the WWDC app or iTunes. Registered developers can access the sessions at their convenience, even if they weren't able to attend the week's events.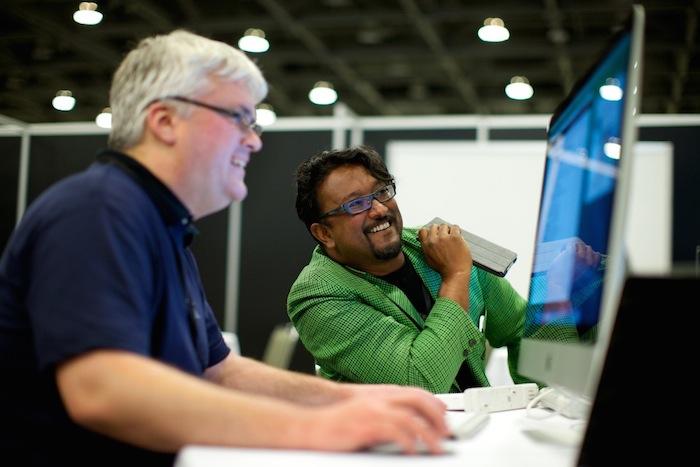 A related benefit of WWDC that a variety of developers have highlighted as a key benefit of attending the event is the community and connections afforded by meeting other developers in person. Apple's chief executive Tim Cook noted during the Keynote that a surprisingly high proportion (two-thirds) of WWDC attendees this year were new to the conference, and were attending from a wide variety of 69 different countries.
Apple is just about to kick off its WWDC Bash, a party it throws for attendees in the adjacent Yerba Buena Gardens park. This year, the event is headlined by a performance by English rock band Bastille. And tomorrow the 5,000 attendees will reconvene for another day of sessions, ending a week packed with new ideas, engineering advice for developers and feedback for Apple from its developers in the field.