Apple's Ive hints new materials to be used in upcoming products, suggests new form factors and devices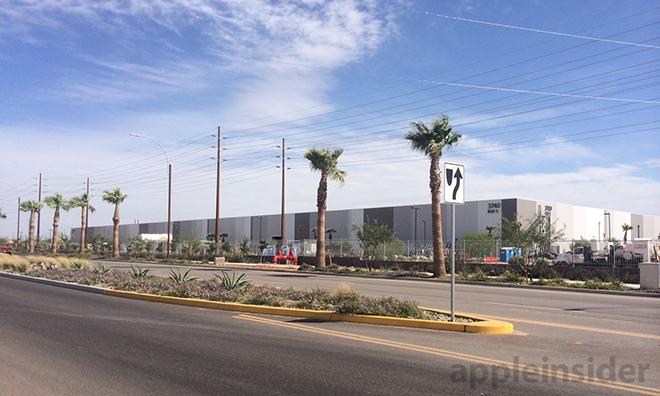 AppleInsider is supported by its audience and may earn commission as an Amazon Associate and affiliate partner on qualifying purchases. These affiliate partnerships do not influence our editorial content.
In an interview with the New York Times, Apple SVP of Design Jony Ive said Apple has been working to incorporate all new materials in future products, suggesting both new form factors and the possible introduction of long-awaited LiquidMetal and sapphire parts.
In the somewhat truncated Q&A — only four questions were asked — Ive covered topics discussed in previous sit-downs including Cook's performance at the helm and the legacy of cofounder Steve Jobs. As what amounts to an aside, Ive let loose that he and his team have been working "for years" on using totally new materials for future products.
"I would love to talk about future stuff - they're materials we haven't worked in before," Ive said. "I've been working on this stuff for a few years now. Tim is fundamentally involved in pushing into these new areas and into these materials."
Aside from being surprisingly open about as-yet-unannounced product plans, the design chief's statement suggests Apple will reveal a redesign to an existing product line, or the debut of a completely new device.
Ive said Apple is well versed in employing new materials to solve design problems and pointed to the days when the company's laptops were made of plastic. Recalling the development of the titanium PowerBook G4, which launched in 2001, he said the exotic metal was used to realize a new thin-and-light form factor computer that could not be accomplished with composites.
"There was a whole range of challenges from an engineering point of view: How it worked in a new material, titanium," Ive said. "That meant we had to completely redesign and discover new partners to work with, hire a whole new organization."
The quote mirrors current goings-on at Apple, with a partnership with sapphire glass maker GT Advanced and a long-standing, yet underutilized, licensing agreement with LiquidMetal. Ive is possibly telegraphing that those new materials, and possibly others, may see use in Apple's near-future product lineup.
It was reported in late April that sapphire production in full swing at GT Advanced's facility in Mesa, Ariz., while an SEC filing in May revealed Apple had again renewed its contract for exclusive rights to use LiquidMetal in consumer electronics through 2015.
In addition to the new product tease, Ive once again discussed focusing on the product, a tenet many Apple executives tout as being built in to the company's DNA.
"I wish I could do a better job in communicating this truth here, which is when you really are focused on the product, that's not a platitude," he said. "When that truly is your reason for coming into the studio, is just to try to make the very best product you can, when that is exclusive of everything else, it's remarkable how insignificant or unimportant a lot of other stuff becomes. Titles or organizational structures, that's not the lens through which we see our peers."