Cowen raises Apple price target to $102, predicts major 'iPhone 6' upgrade cycle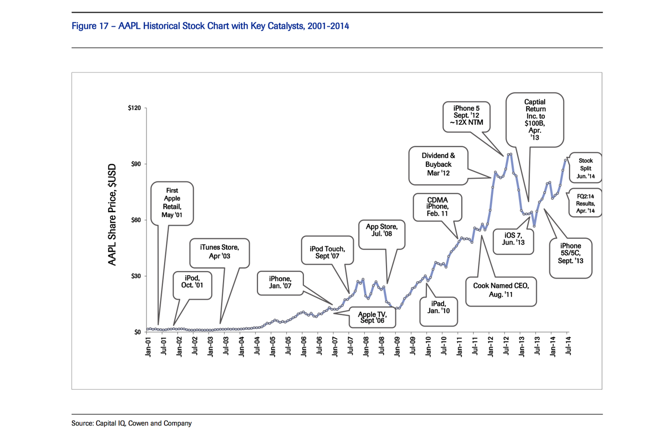 Cowen & Company on Tuesday became the latest Wall Street firm to revise their price target for shares of Apple stock upward, setting a new forecast of $102 ahead of the anticipated blockbuster launch of the company's next-generation iPhone.
Analyst Timothy Arcuri believes Apple's so-called "iPhone 6" is positioned to give an even bigger boost to handset sales than the iPhone 5 did two years ago, representing the last major redesign of the company's flagship device. Acuri noted that while global LTE accessibility was somewhat limited in 2012, Apple won't face that same issue this year.
The analyst also revealed that his checks with Apple's supply chain in Asia suggest that the company will have key components for some 100 million "iPhone 6" units before the end of the year. In his eyes, this suggests huge sales for the holiday quarter and the start of 2015.
He also noted that Apple's price-to-earnings ratio is in line with where the company was at around the time of the iPhone 5 launch. But this time, Acuri believes Apple has more "product mojo," aided by "a deeper, broader, and more loyal user base."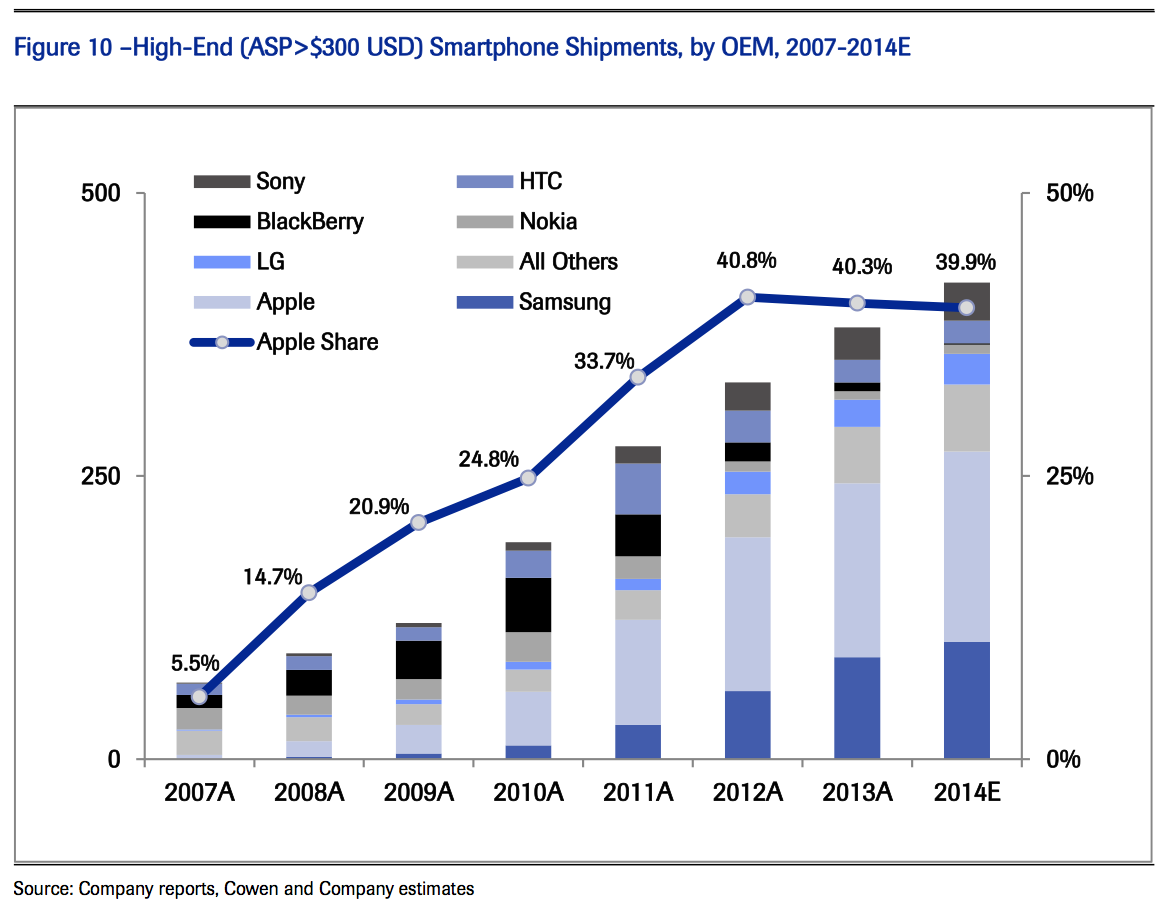 The new $102 price target from Cowen & Company is an increase from the company's previous prediction of $90 — Â a number that was already underwater, with shares of AAPL trading above $92 since the company's 7-for-1 split took effect earlier this month.
Acuri believes that split could allow Apple to be included in the Dow Jones Industrial Average, which consists of 30 major American companies, including names like AT&T, General Electric, Intel, IBM, and Microsoft.
Finally, the analyst also believes, like many others on Wall Street, that Apple will debut a wrist-worn so-called "iWatch" this fall. He sees such a product selling between 10 million and 20 million units before the end of the year, with an average selling price between $200 and $250.