Nest restarts Protect smoke alarm sales after safety recall, cuts price and offending feature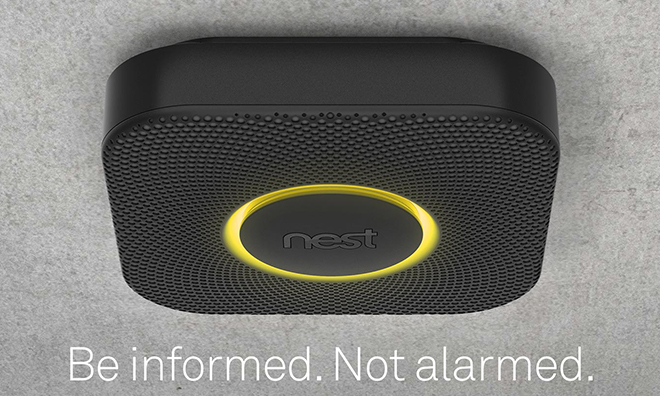 AppleInsider may earn an affiliate commission on purchases made through links on our site.
Google-owned smart home device maker Nest on Tuesday announced the reintroduction of its Protect carbon monoxide and smoke alarm after product sales were halted and units recalled when a convenience feature was determined to pose a safety risk.
Some two months after Nest first took the Protect CO + Smoke Alarm off the market in April, the device is once again on store shelves with a hefty price reduction from $130 to $99 and crippled feature set, reports The New York Times.
At the heart of Protect's woes is a convenience function called "Nest Wave," which allowed owners to turn off the alarm with a wave of the hand. In May, the Consumer Product Safety Commission announced the recall of 440,000 affected Protect units after finding the wave feature could be inadvertently activated, which would delay an alert in case of a fire or carbon monoxide leak.
At the time of the recall Nest said it expected to get the product back on store shelves "in a few weeks" with the Nest Wave function reinstated. Apparently the company could not find a suitable solution in time, but promises the capability will be reactivated once the problem is fixed.
Since Nest's devices connect to the Internet for added functionality like push alerts and alarm tracking, the firm has been able to update most Protect devices to disable the possibly dangerous feature.
Nest is the brainchild of former Apple executive and "godfather of the iPod" Tony Fadell, who recently sold his company to Google for $3.2 billion. When the acquisition was announced, Google said Nest Labs would continue to operate as a largely independent firm, allaying fears that it would use the connected smart home devices to collect user information for its targeted ad business.