Oops: Samsung cheers "Galaxy 11" sponsored soccer star Landon Donovan who wasn't in the World Cup match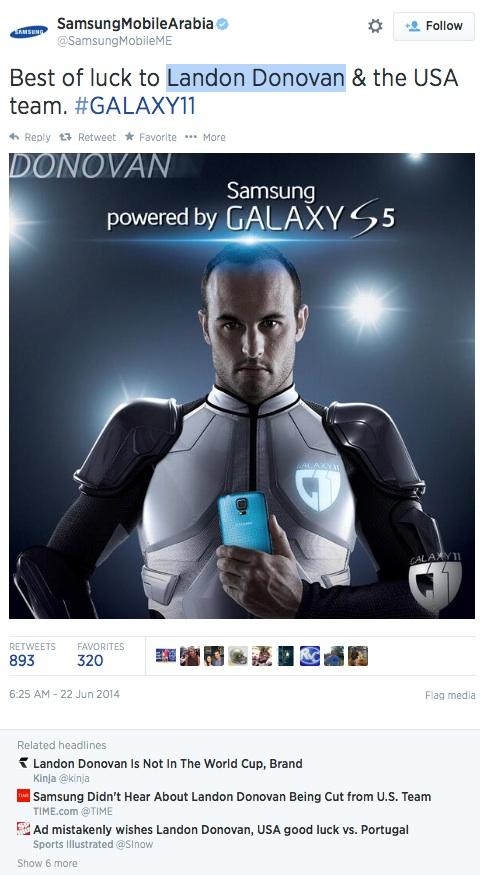 Despite sponsoring soccer teams— and funding a "Galaxy 11" fantasy league designed to associate its products with alien-battling futbol stars— Samsung didn't seem to be aware of the U.S. lineup of athletes playing in this weekend's World Cup match when it sent out yet another embarrassing tweet.
Yesterday, Samsung tweeted out "Best of luck to Landon Donovan & the USA Team #Galaxy11," along with a photo of the U.S. soccer player wearing futuristic armor from the company's Galaxy 11 ad campaign and holding a Galaxy S5 phone.
However, Donovan wasn't playing for the U.S. team because he didn't make the cut for World Cup team weeks prior to this weekend's game, despite being regarded as one of the best soccer players in the U.S.
The fact that Donovan wouldn't be playing for U.S. World Cup team was so well known among soccer fans and sports enthusiasts in general that Electronic Arts promoted its "2014 World Cup" video game with an ad comically portraying Donovan playing soccer at home on TV, where he wins.
This all happened before
Last fall, Samsung launched its Galaxy 11 campaign portraying a variety of soccer starts "led to victory" by a catalog of Samsung products that include the company's Note 3 phablet, Gear watch, Note tablet and S4 Zoom camera phone.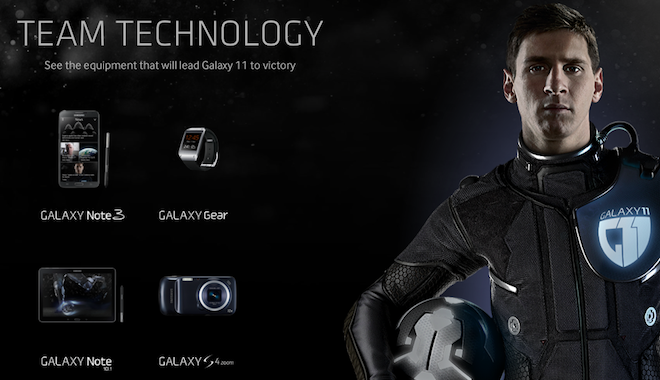 The viral advertising campaign kicked off as an elaborate publicity stunt involving actors dressed as aliens appearing at games, but ran into a snag when Franz Beckenbauer, the legendary leader of Samsung's fantasy team, tweeted out the next segment of the Galaxy 11 story... from his iPhone.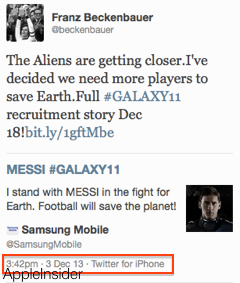 Samsung's previous sponsorships of various athletes and celebrities have similarly run into issues where the people being paid continued to use iPhones. That included Spanish tennis player David Ferrer, who tweeted his satisfaction with his Galaxy S4 and that he was "configuring S Health on my new #GalaxyS4 to help with training @SamsungMobile," all via Twitter while que contento estoy con mi iPhone.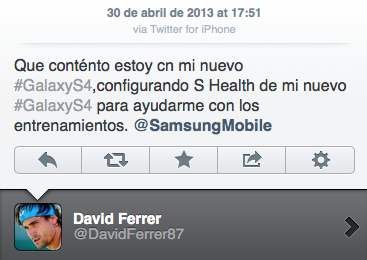 Samsung's promotional efforts to pose celebrities next to its products has frequently encountered embarrassing turns, such as when Oscars host Ellen DeGeneres tweeted before, during and after the event from her iPhone, despite engaging in theatrical use of a Samsung product on stage.
Last year alone, Samsung spent $14 billion on marketing, a figure that investors have targeted as extravagantly excessive. But even as the company works to reduce its marketing expenses, Samsung is struggling with expensive sponsorships where celebrities have put their free Galaxy back in the box to use iPhones.
At the last Summer Olympics, Samsung signed an "exclusive agreement with David Beckham to be its global brand ambassador for the London 2012 Olympic Games," but Beckham was, embarrassingly for Samsung, just spotted using his iPhone 5s at the Super Bowl.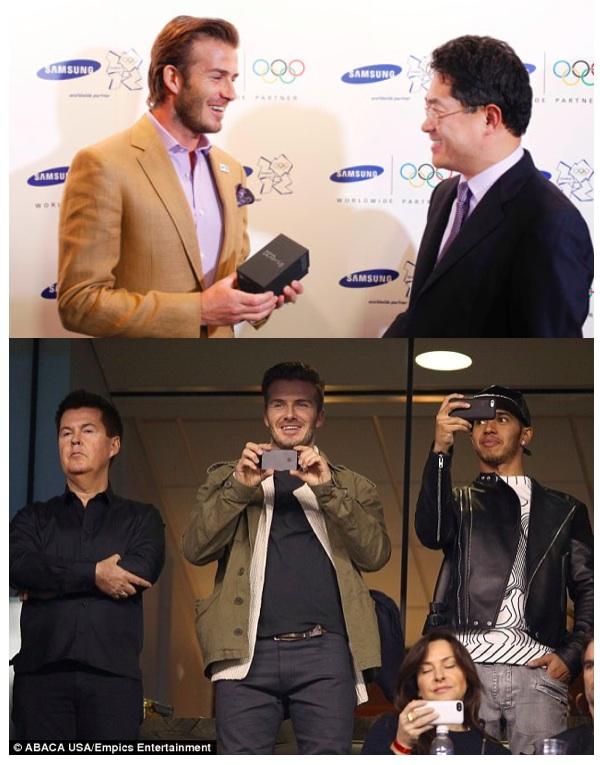 Some of Samsung's celebrities are actually using the company's products.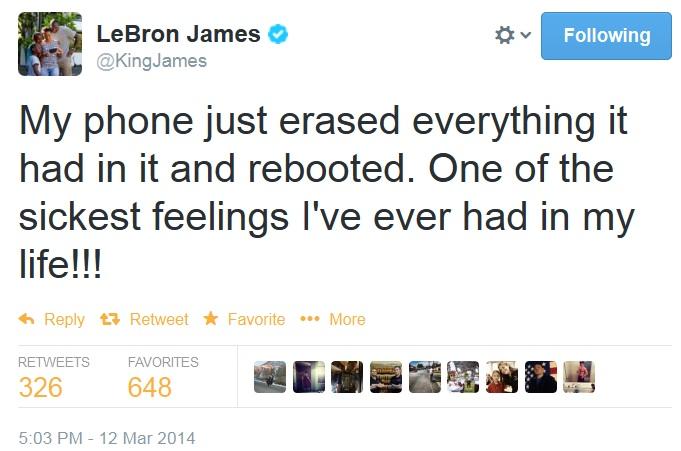 In March, Samsung sponsor LeBron James tweeted out a different sort of message when he complained from his Galaxy Note, "My phone just erased everything it had in it and rebooted. One of the sickest feelings I've ever had in my life!!!"