Rumor: Apple to limit 128GB 'iPhone 6' option to 5.5-inch model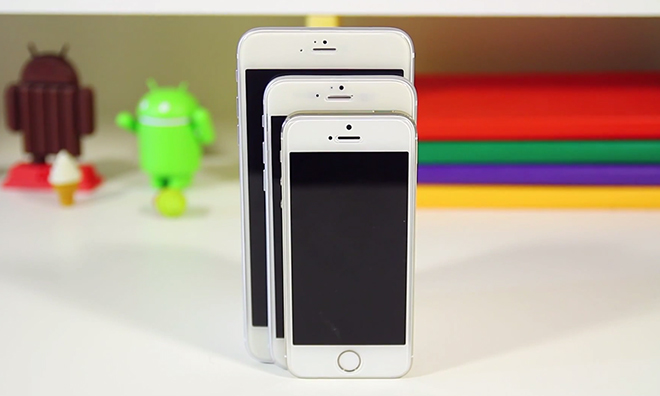 According to a rumor out of China, Apple may release a 128GB version of its next-generation iPhone, but restrict the option to a higher-end 5.5-inch model in a bid to differentiate the "phablet" device from the company's stable of smartphones.
Citing sources familiar with Apple's supply chain, Chinese Apple blog Feng.com claims Apple will limit its 128GB "iPhone 6" offerings to a rumored 5.5-inch handset, meaning the supposed 4.7-inch version will carry over the current maximum capacity of 64GB.
The report comes on the heels of another questionable rumor from Wednesday that predicted Apple's next iPhone will launch on Sept. 19. Coming from Chinese Internet firm Tencent, the date is thought to be an estimated guess that happens to line up with similar claims made by German wireless provider Deutsche Telekom in May.
Relating to Thursday's rumor, Tencent claimed Apple's new handset will launch in 32GB and 64GB capacities for about $850 and $1,000, respectively. No mention was made of a 16GB model, suggesting the company may ditch the lowest-end model altogether.
A theory put forth by noted KGI analyst Ming-Chi Kuo, Apple may be looking to further differentiate a larger 5.5-inch iPhone version from its smaller-screened siblings. Kuo said in a report earlier this week that the larger model will likely feature a rear-facing camera module with optical image stabilization, while the 4.7-inch variant will go without.
While mere speculation, Apple could be pushing users toward new iCloud pricing plans that build on the current 5GB of free storage by adding 10GB for $20 per year, or 20GB for $40 per year.
When the next-gen iPhone lineup launches, many expect a complete redesign with thinner profiles, relocated sleep/wake button and advanced "A8" processor. Apple has already released two beta versions of the forthcoming iOS 8 that will power the unannounced devices, though the latest builds yield little information about the new hardware.