Apple's new $199 iPod touch now available in the UK, other countries as global rollout continues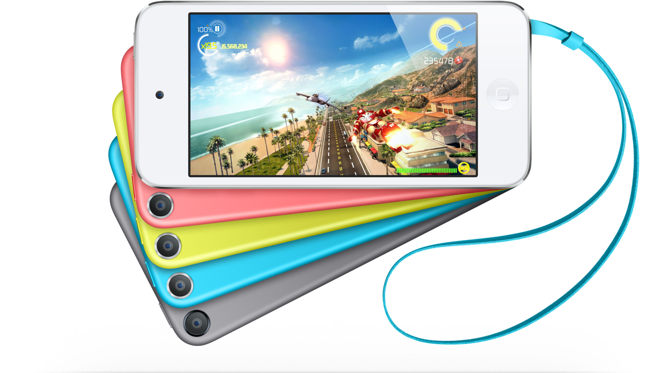 AppleInsider may earn an affiliate commission on purchases made through links on our site.
Consumers throughout Europe, Asia, and South America can now get their hands on Apple's revamped 16-gigabyte iPod touch, as the colorful media player has launched in a number of new countries just five days after its debut in the U.S.
The list of new markets contains most of the usual suspects, including the U.K., Australia, Germany, Brazil, Hong Kong, China, and Japan, among others. In keeping with Apple's current pricing strategy, international buyers can expect to pay a premium for the device — from HK$1,588 ($205) in Hong Kong to �159.00 ($273) in Britain.
Apple announced the change to its iPod touch lineup last Thursday, bringing the 16-gigabyte variant to feature parity with its higher-capacity siblings and slashing prices across the board. All models are now available in six colors with rear-facing cameras, and the family starts at just $199, down from $229.
While it is unclear exactly why Apple chose to make the move, it may have been born of a desire to unify the devices' underlying hardware to lower costs. A teardown of the new device by repair firm iFixit found the 16-, 32-, and 64-gigabyte models to sport identical internal designs.
Despite the iPod's fall from prominence within Apple — overshadowed, now, by the blockbuster success of the iPhone and iPad — the lineup continues to be a major seller, moving some 2.7 million units last quarter. Apple no longer breaks out iPod sales by model, but it is generally accepted that the iPod touch accounts for more than half of that figure.