Apple launches $199 16GB iPod touch with rear camera in 6 colors, slashes prices on 32GB & 64GB models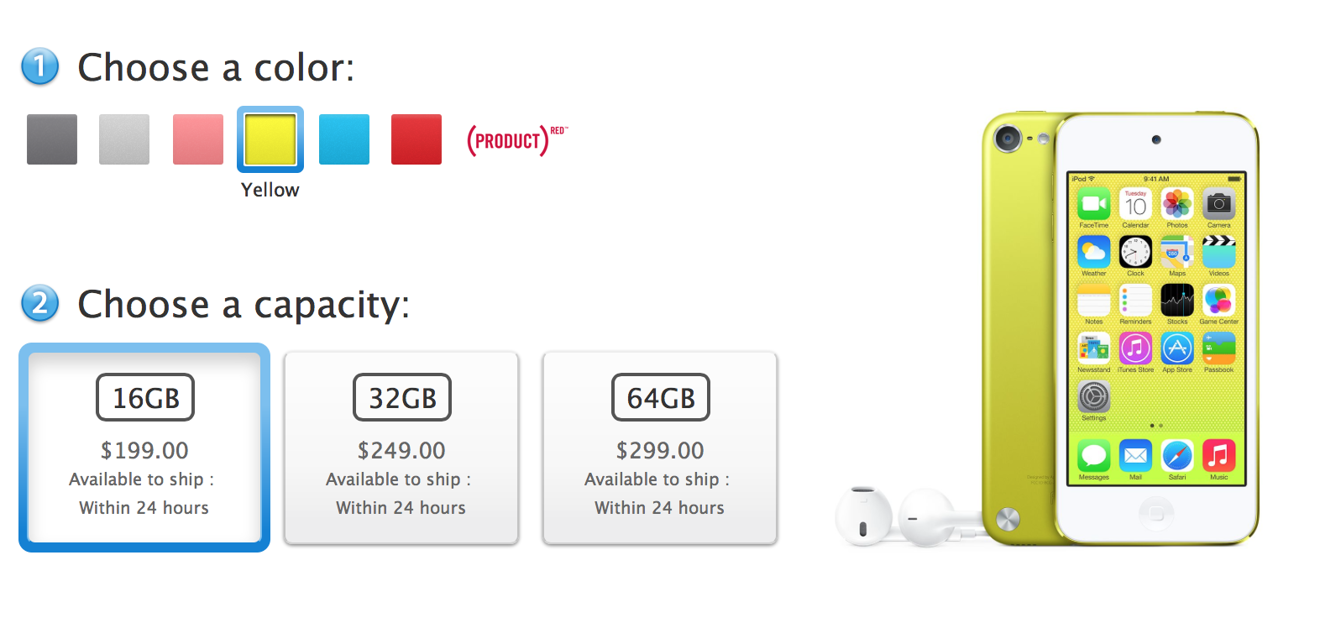 Apple's entry-level 16-gigabyte iPod touch received an update on Thursday, dropping the price to $199 while adding a rear iSight camera and expanding its color options to six. Apple also slashed prices on the 32- and 64-gigabyte variants, now priced respectively at $249 and $299.
The update brings the 16-gigabyte iPod touch in line with its larger 32- and 64-gigabyte versions, which are all available in black, space grey, pink, yellow, blue, and (Product)RED. All three models are available from Apple's online store and are advertised to ship within 24 hours.
Previously, the 16-gigabyte iPod touch was priced at $229, it only came in a lighter silver color, and it lacked a rear camera. It also lacked support the iPod touch loop wrist strap. Customers will still have to buy the strap separately for $9 with the 16-gigabyte model, however.
Prior to Wednesday's refresh, the 32-gigabyte iPod touch was priced at $299, while the 64-gigabyte version reached $399.
Aside from the addition of the 5-megapixel rear camera to the 16-gigabyte variant, the specifications on the media players remains the same. All three include a 4-inch Retina display, a forward facing FaceTime HD camera, and are powered by Apple's A5 processor. They also run iOS 7 and ship with Apple's EarPods.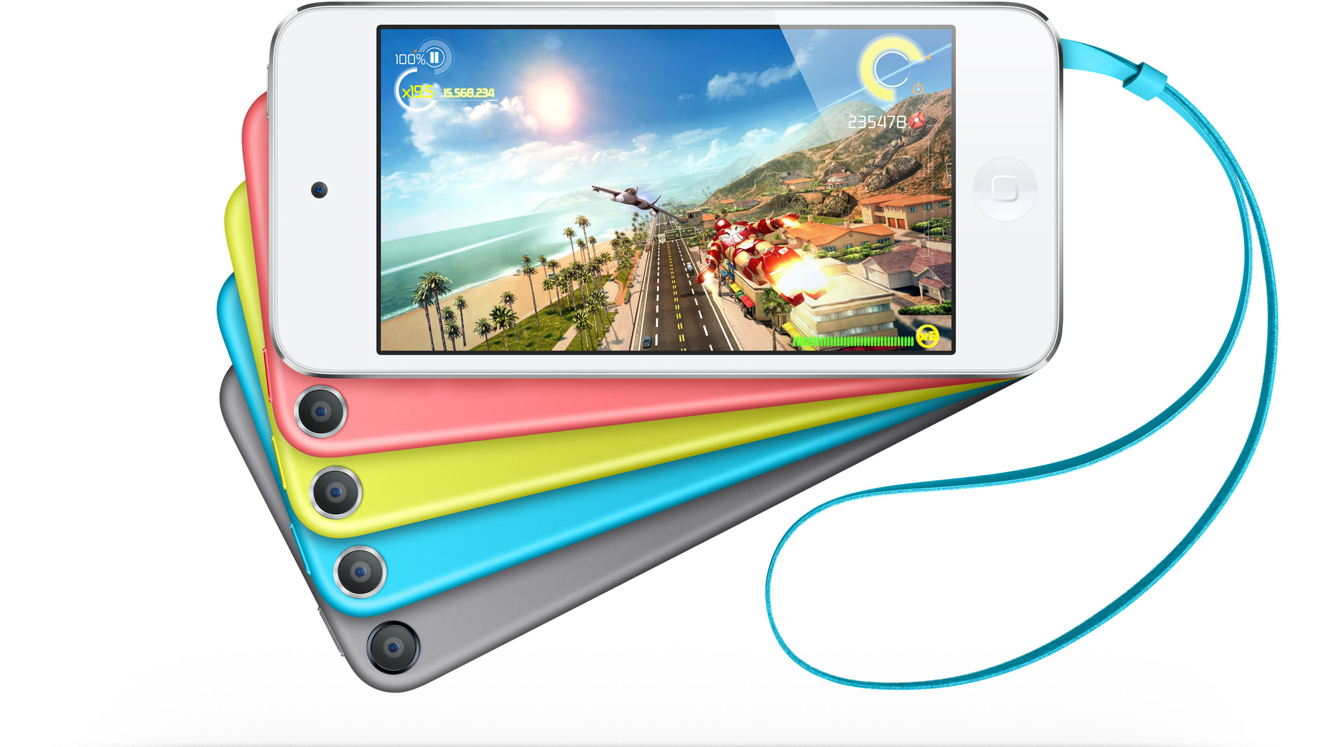 The iPod touch lineup last received an update in June of 2013 when the previous 16-gigabyte version lacking an iSight camera launched for $229 in one color. It took the place of the previous fourth-generation model, which had been priced at $199 but featured a slower A4 chip.
While the iPod once led Apple's comeback, its portable media players represent a shrinking portion of the company's massive business, now led by the iPhone and iPad. Still, as of the end of 2013, the iPod continued to lead an ever-shrinking market of portable media players, with the NPD Group pegging Apple's share at 72 percent.
In its quarterly earnings conference calls, Apple used to routinely note that the iPod touch accounted for more than half of all iPod sales, though it declined to break down specific share based on model. Last quarter, iPod sales dwindled to just 2.7 million units, a sum that didn't even garner a mention from the company as it discussed its financial results.
The iPod touch continues to be flanked by the display-less clip-on iPod shuffle, the multi-touch diminutive iPod nano, and the legacy hard-drive based iPod classic with iconic click wheel.