Apple's iTunes U update brings new discussion features for students, course creation tools for teachers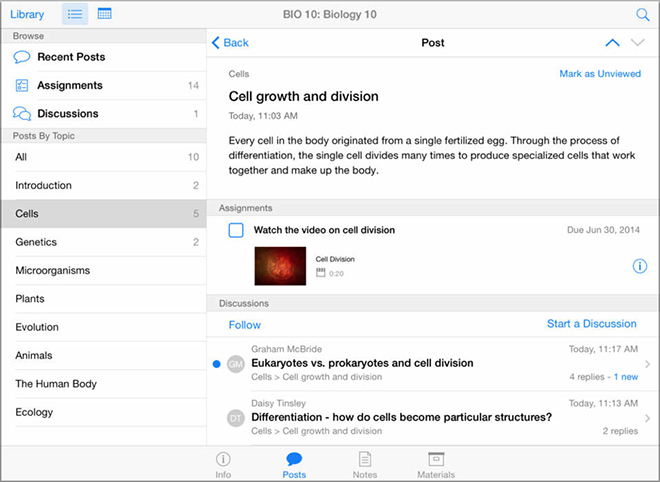 As expected, Apple on tuesday released a major update to its iTunes U comprehensive educational software, bringing new discussion options for students and iPad creation tools for teachers.
Apple SVP of Internet Software and Services Eddy Cue announced today's iTunes U update in June, saying at the time that version 2.0 would bring a new level of integration and personalization to the company's iPad in education.
"Education is at the core of Apple's DNA and iTunes U is an incredibly valuable resource for teachers and students," Cue said."iTunes U features an amazing selection of academic materials for everyone around the world. Now, with the ability to better manage and discuss educational content, learning becomes even more personalized on iPad."
With the new app version, students participating in private courses can ask questions, answer queries posed by other students and jump into ongoing discussions. Push notifications keep both students and teachers up to date with the latest posts.
Teachers can now create and update courses, send out course outlines, upload materials and distribute assignments directly from their iPad.
In addition, teachers can not tap into the iPad's camera to take photos or video for inclusion in course assignments. Support for Apple's productivity suite comes built-in with a new iTunes U share sheet option that sends over content from Pages, Numbers and Keynote. Content from third-party apps can also be shared with iTunes U if supported.
Finally, teachers affiliated with "qualified institutions" can publish their created courses to the iTunes U Catalog, a free resource for educators.