75 billion downloads later, Apple celebrates the App Store's sixth anniversary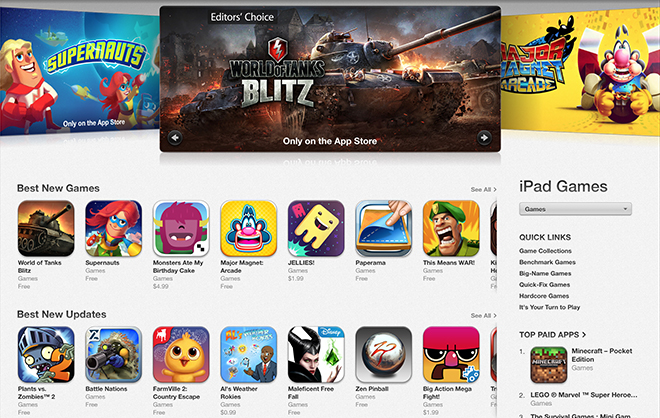 Six years after Steve Jobs relented and agreed to allow third-party developers native access to the iPhone, the App Store has grown into a cultural phenomenon that connects people, drives innovation, and supports more than a million families around the world.
The App Store is so popular today that it's almost hard to remember that Apple originally launched iPhone without it, initially only supporting builtin apps and web apps accessible via the browser (Facebook and a transit web app, below).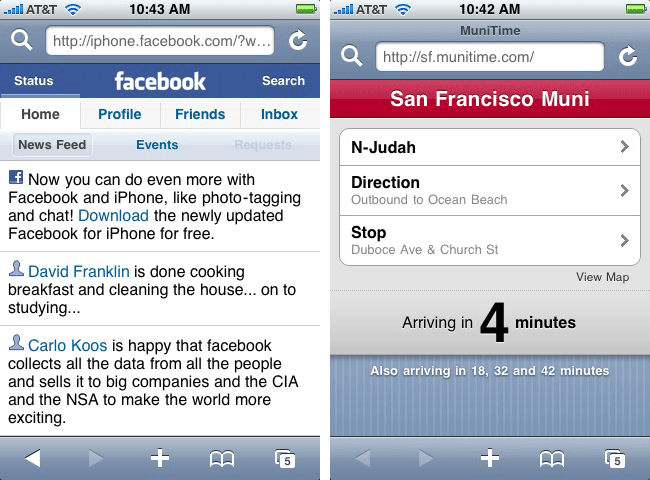 When Apple delivered its iPhone Software Development Kit and opened its new App Store to third party native apps, the results blew away existing mobile software designed for platforms like Nokia's Symbian, Palm OS and Microsoft's Windows Mobile.
And while those companies scrambled to open new stores of their own, from Nokia's Ovi to Palm's revamped App Catalog for webOS to Microsoft's Windows Phone Store to BlackBerry World, none achieved similar successes despite far larger installed bases of users.
Apple's closest competitor is Google's Play, which boasts more titles and more users but still trails the App Store in overall quality and desirable, exclusive titles for smartphones. Developers overwhelmingly write for iOS first because Apple's platform offers better development tools, a unified platform of user devices on the same OS release, and far less hardware fragmentation.
App Stores for iPad, Macs
A year and a half after launching, Apple expanded the App Store to support the introduction of its new iPad, resulting in an immediate software market for tablet optimized titles. No other tablet has since developed a similar library of unique software titles.
Later that year, Apple also announced it would expanded the App Store to Macs, which opened in January 2011 with its own app, outside of iTunes.
Apple now uses the Mac App Store to deliver its own system and app updates, and has, like iTunes iOS App Store, added iCloud support for enabling automatic downloads of purchases across a user's devices.
In iOS 8, Apple announced plans to further support Family Sharing, including the ability share purchased apps and to "ask to buy" apps approved by a parent.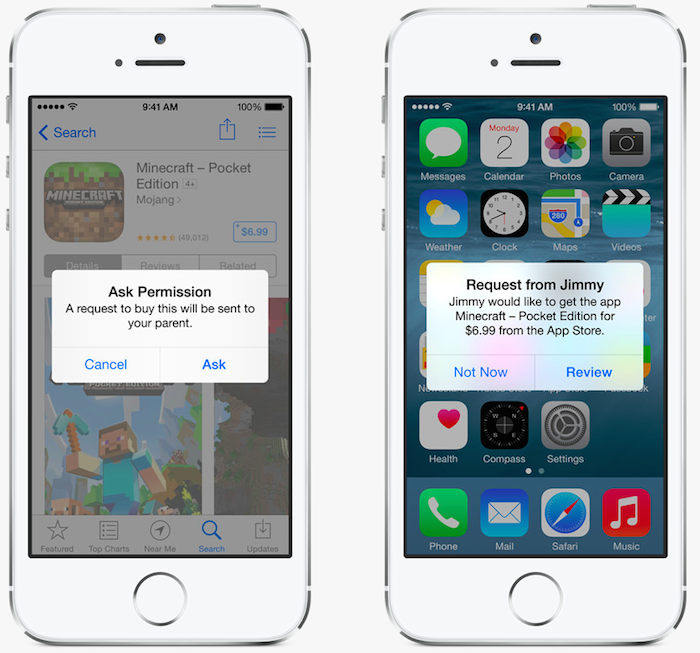 App Stores for iPad, Macs
The iTunes iOS App Store now has more than 1.2 million apps— and over the last six years has seen 75 billion downloads— as the company noted at its Worldwide Developer Conference last month.
App Store downloads have generated more than $15 billion paid out to Apple's 9 million registered developers, and the App Store now reaches users in 155 countries.
A report by Morgan Stanley released two months ago indicated App Store revenue is on track to exceed Apple's iTunes Store by the end of this year.