Rumor: Apple's 'iPhone 6' to sport localized haptic feedback, linear oscillating motor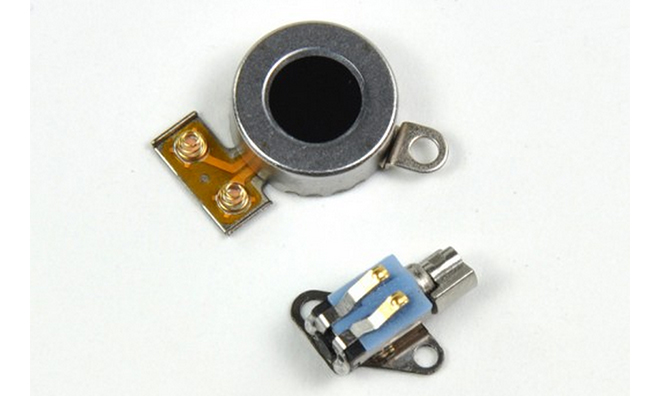 According to the latest rumblings out of East Asia, Apple's next iPhone will come with an advanced vibration unit that can provide varying levels of haptic feedback in specific areas of the handset's screen.
A report from Chinese language website Laoyaoba, spotted by GforGames, cites inside sources as saying Apple's next-generation iPhone will feature tactile feedback functionality, also known as haptic feedback.
Labeled as a "secret weapon," the system is said to be driven by a linear oscillating motor, much like the unit found in the iPhone 4S. With specialized algorithms, the motor can produce vibrations at varying levels of intensity, such as "soft" vibrations for taps or more violent movements for applications like gaming. Together with customized apps, tactile feedback can provide a more immersive experience for the user.
Sources noted that the purported iPhone 6 motor would cost some two to three times more than the unit used in Apple's current iPhone 5s, suggesting the component is more complicated and capable than its predecessor. It should be noted that the iPhone 5s uses a rotating mass type vibrator, which produces more motion and noise than a linear oscillator.
AppleInsider reported on an Apple patent from 2009 that used multiple synchronized motors to deliver location-specific haptic feedback. Using the tech, an iPhone would be able to produce vibratory feedback at the specific point, or points, where a user makes contact with the screen.
Apple is widely expected to launch redesigned 4.7-inch and 5.5-inch iPhone models when the handset's refresh cycle comes around in September. Thought to sport a thinner design with rounded edges more in line with the latest iPad products, the iPhone 6 is also likely to come with a more powerful "A8" SoC to run Apple's next-generation iOS 8.