Rumor: Apple's 4.7-inch 'iPhone 6' to enter mass production next week, 5.5-inch model in August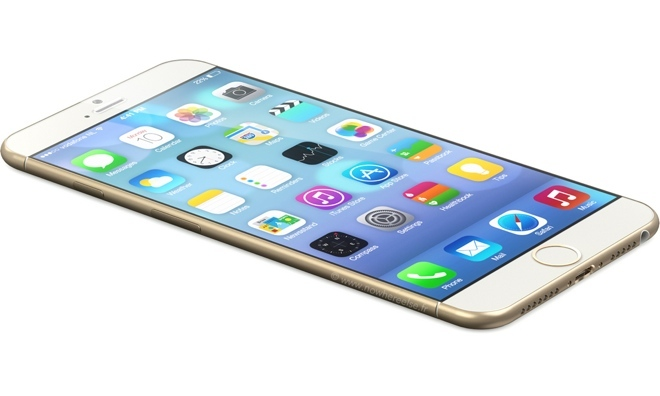 A report coming out of Asia on Friday claims Apple partner supplier Foxconn is prepping for mass production of a rumored 4.7-inch next-generation iPhone this month, while a larger 5.5-inch model is slated for manufacturing in mid-August.
Without citing sources, Taiwan's Economic Daily News reports production of Apple's anticipated 4.7-inch "iPhone 6" will begin in the third week of July, while a rumored 5.5-inch model is to hit the assembly line in the second week of August.
The publication noted a separate Chinese news service report that said the head of China's Henan Provincial Commerce Department made comments that Hon Hai, better known as Foxconn, is looking to hire some 100,000 workers to cope with expectedly high demand for the upcoming handsets. That figure echoes a previous rumor from June, but today's report adds partner supplier Pegatron is also preparing to hire some 10,000 employees for its part of Apple's order.
Along with the influx of new workers, Foxconn is expected to install automated robots called "Foxbots" on the iPhone 6 assembly line to perform non-critical tasks like locking screws and polishing parts.
Apple is expected to launch both handsets by the end of 2014, though release of the larger 5.5-inch "phablet" version may be delayed due to production difficulties. With Foxconn reportedly starting production nearly one month after the 4.7-inch iPhone, Apple is either looking at a staggered release, or does not expect equal demand the two variations.
Recent rumors have already guessed at a launch date on either Sept. 25 or Sept. 19, though it is unclear if the larger model will be ready in time for simultaneous release.
In a note to investors on Sunday, KGI Securities analyst Ming-Chi Kuo said in-cell touch panel technology and color unevenness on the redesigned metal casings posed problems for both models, though issues are more pronounced with the 5.5-inch phablet. In his most conservative forecast, Kuo believes Apple could push back launch of the larger version until 2015.