Rumor: 12" Retina MacBook Air may be pushed back to 2015, next-gen models hit production in August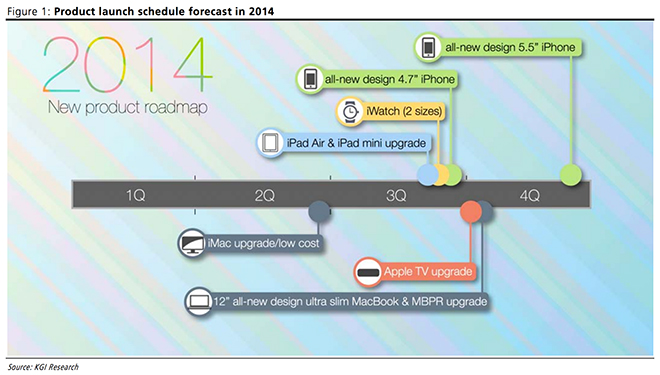 Rumors out of Taiwan on Friday claim Apple's anticipated 12-inch MacBook Air may be delayed into 2015 due to processor supply constraints, but release of the next-generation 11-inch and 13-inch models will be on time as partner suppliers in East Asia are receiving parts for mass production.
In two separate reports, Taiwan's Economic Daily News claims a rumored 12-inch MacBook Air may see its release date pushed back to late 2014 or early 2015, while parts for Apple's refreshed 11- and 13-inch MacBook Air models are now being shipped to partner supplier Quanta ahead of production next month.
Causing the reported delay for the 12-inch model is short supply of Intel's latest 14-nanometer Broadwell chips, the publication said. Current estimates peg release of the mid-size Air at the end of the third quarter or, more conservatively, in early 2015.
The rumor follows a report from June that also hinted at a delayed release for the 12-inch MacBook Air, saying Quanta would start mass production of the thin-and-light in the third quarter.
In April, noted analyst Ming-Chi Kuo said he expects Apple to launch an "ultra-slim" stripped-down 12-inch Air with a new fan-less design sporting a "click-less" trackpad as well as fewer inputs and outputs.
As for the upcoming 11- and 13-inch model revamps, Quanta is reportedly receiving components like processors, chassis and screens from OEMs for assembly in August. The firm is expected to begin volume shipments at the end of the month ahead of sales in October.
Apple most recently updated its MacBook Air lineup with a minor speed bump in April.