As iPad sales decline, Apple remains bullish on future of tablet market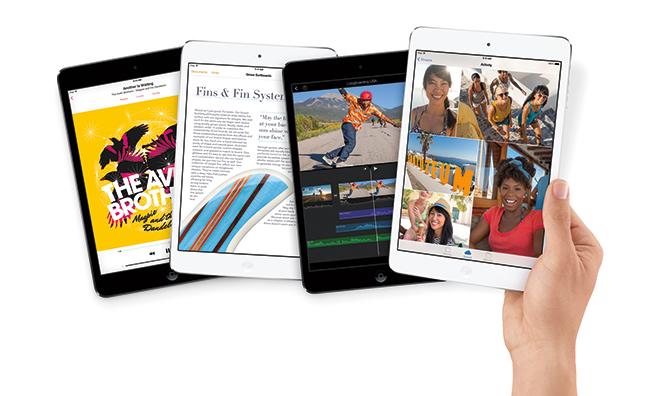 AppleInsider may earn an affiliate commission on purchases made through links on our site.
Though iPad sales have fallen two quarters in a row, Apple Chief Executive Tim Cook said on Tuesday he isn't concerned, and teased that his company is working on new innovations that, along with the newly announced IBM partnership, could help reinvigorate growth.
Speaking to analysts and members of the media on Tuesday, Cook said that while iPad sales met Apple's internal expectations, he realized they were short of what many investors were hoping. Apple reported sales of 13.28 million iPads for the June quarter, a total that was off 9.2 percent year over year.
Cook said there were a number of reasons that iPad sales were down, including channel reduction and market softness in certain parts of the world, including the U.S. and Western Europe.
But the Apple CEO characterized himself as "very bullish about the future of the tablet market." Unsurprisingly, he didn't say where Apple might be looking to take the market, but he did tease that the company is planning innovations in hardware, software and services.
Cook also cited statistics that show Apple dominating the tablet market, and the fact that more than half of iPad buyers are purchasing their first tablet.
He also touted his company's newly announced partnership with IBM, which will see Big Blue helping to deploy and support iOS devices in the workplace. Combined with Apple's "legendary ease of use," he sees great opportunities for iPad growth in the enterprise.
"What's important to us is that customers are enjoying their iPads and using them heavily," Cook said.